Fusion of dream kitchen and living space
Clear the stage for the open-concept kitchen
The latest trend is for a flowing architecture in which living, cooking and enjoying blend into one another. The open-concept kitchen is inviting for all who enjoy a communicative sense of togetherness when preparing delicious food. Beautiful materials, high-quality kitchen products and design create a harmonious link between the dining and living spaces while upgrading the home at the same time.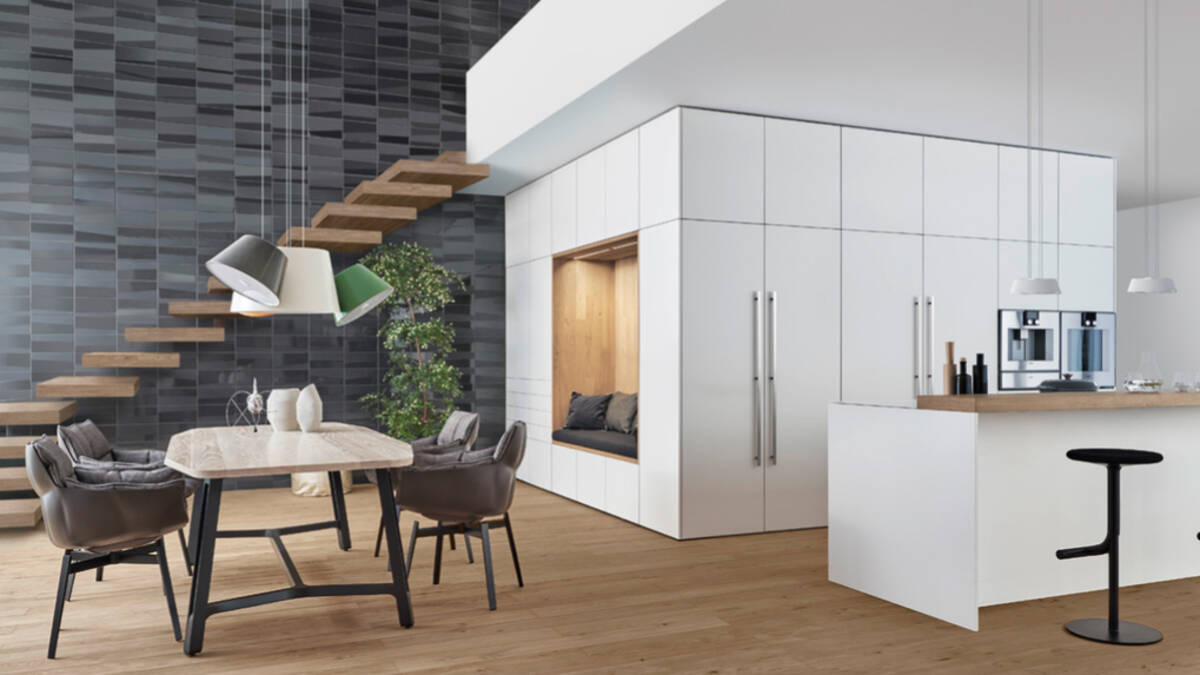 Set individual design accents in the open-concept kitchen
The kitchen is becoming the center of the home and is opening up at the same time. To match the cooking trend, the kitchen is no longer isolated and closed off, but rather an inviting place for the whole family and their guests. The kitchen is thus transformed into an open area where you can easily interact with family and friends, with conversations continuing. Cook while watching the TV show that's on by the sofa? Perhaps you, too, dream of how convenient it would be if there were only a few steps between kitchen, dining area and cozy seating.
Coordinated materials create a harmonious ensemble
The open-concept kitchen fits particularly harmoniously into a home setting if there are coordinated materials in place to visually link the different areas. The trend is toward wood and natural materials, extending from kitchen furnishings and work surfaces to flooring and into the living space. Laminate floors and trendy tiles with a wood look also create a visual bridge. Many times, selected details such as carpets can create smooth transitions. Across-the-board color schemes and charming lighting boost the creative concert. Designer lighting that emits a "comfortable" light over the dining table or breakfast nook can blur the boundaries between areas. Cozy seating can complement the counters where guests are seated. In this inviting setting of cooking and living space, a prominent faucet for the sink becomes an eye-catcher. The valuable kitchen helper creates an individual design accent.
"For many people, cooking is a passion that they want to share with others. This requires a solution that connects hospitality and living with the working area in the kitchen."

Christian Wadsack, Dipl.-Ing. interior designer (BDIA)
Transparent and inviting
Here you will find inspiration for the open-plan kitchen
HGHBWMediaGalleryImageElementComponentModel (8810899539004@4)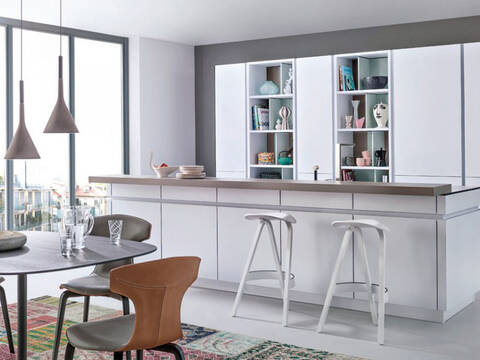 HGHBWMediaGalleryImageElementComponentModel (8810899440700@4)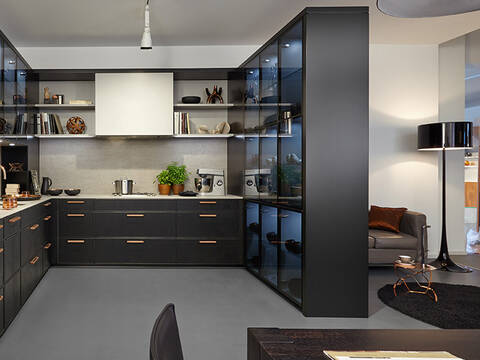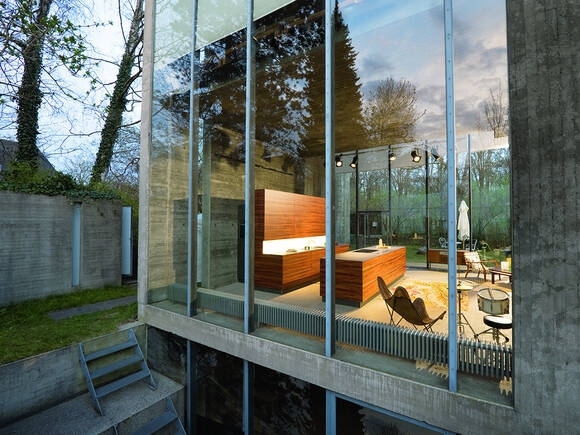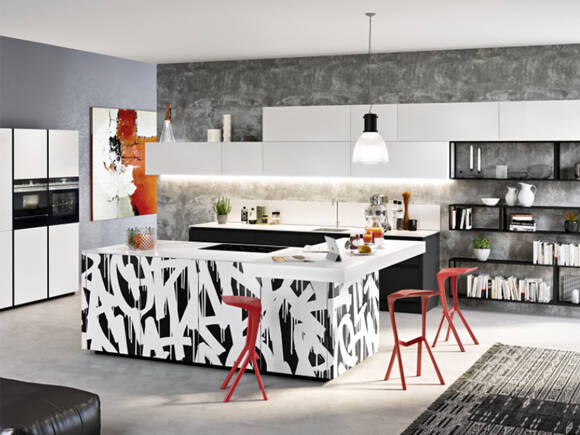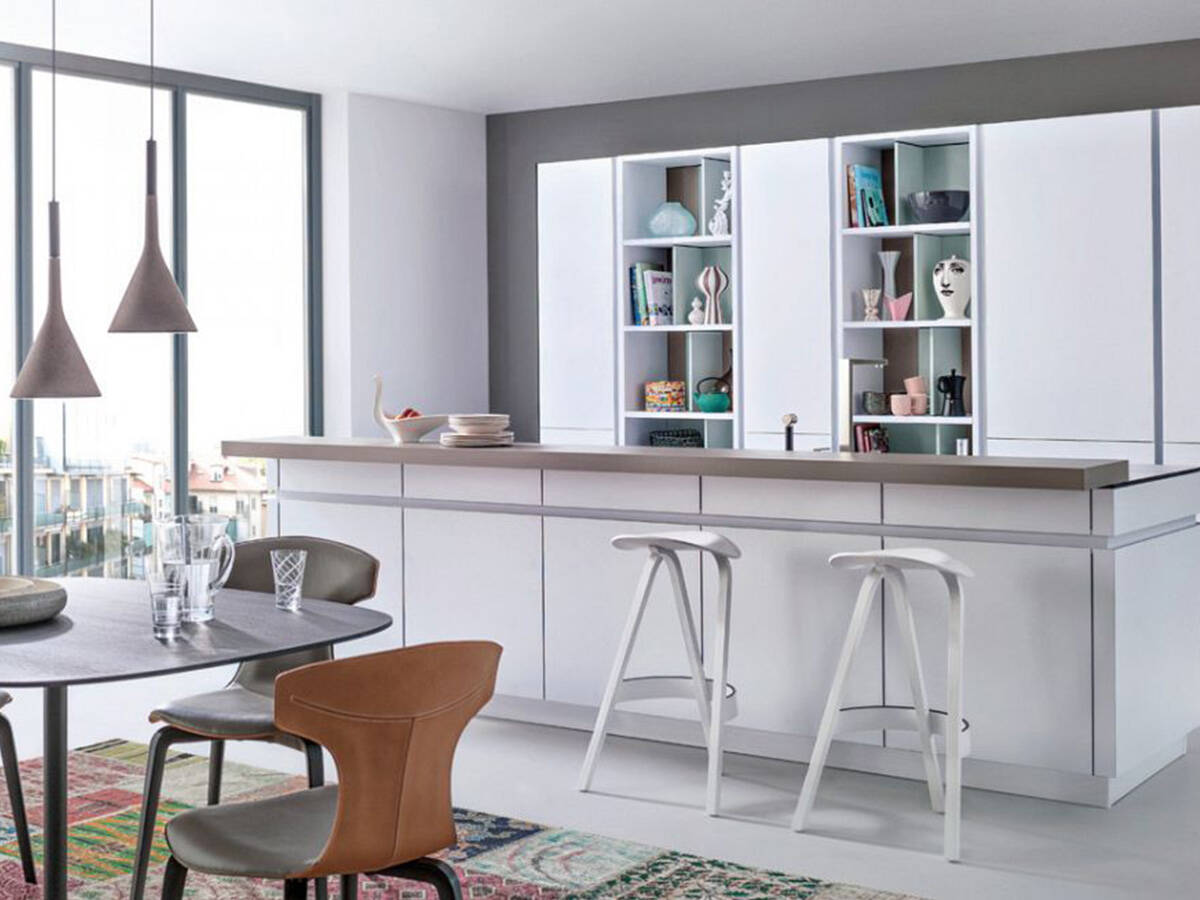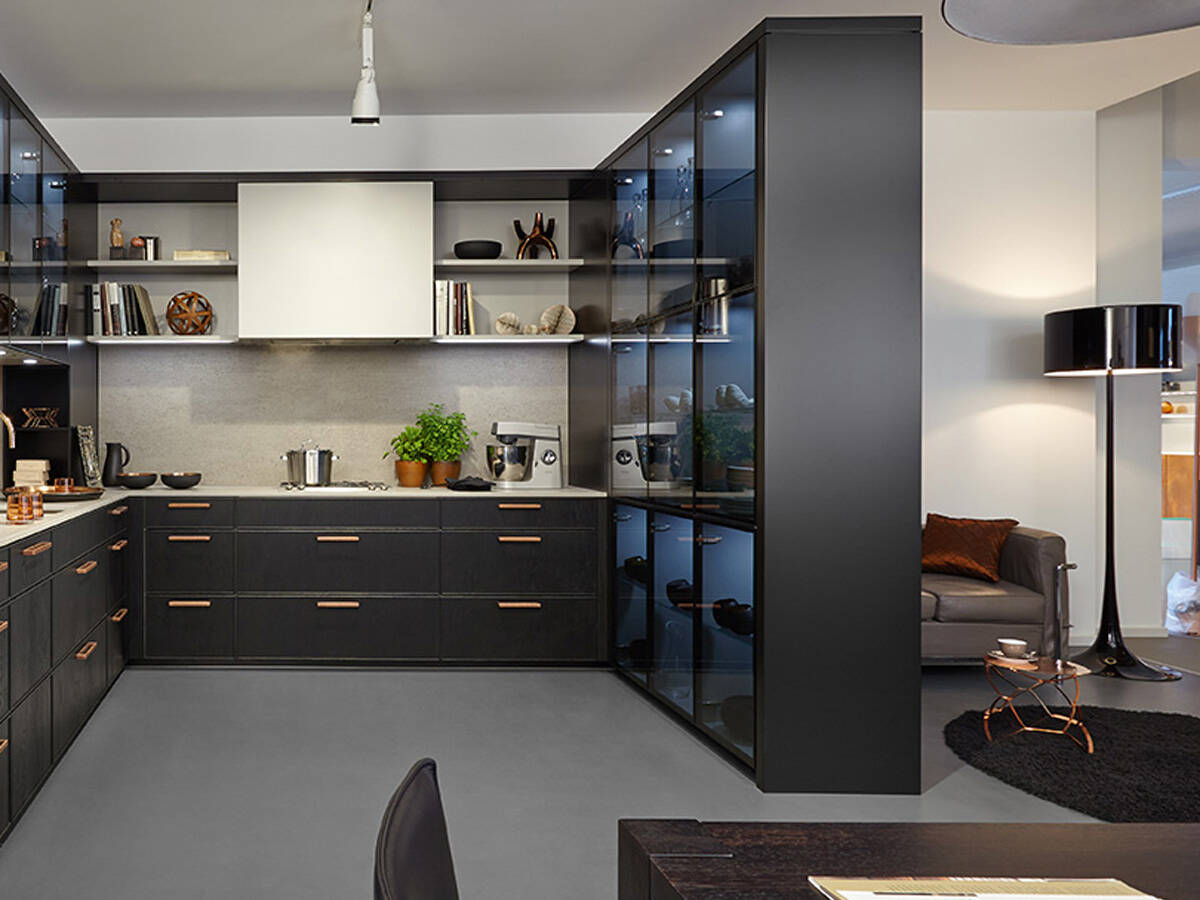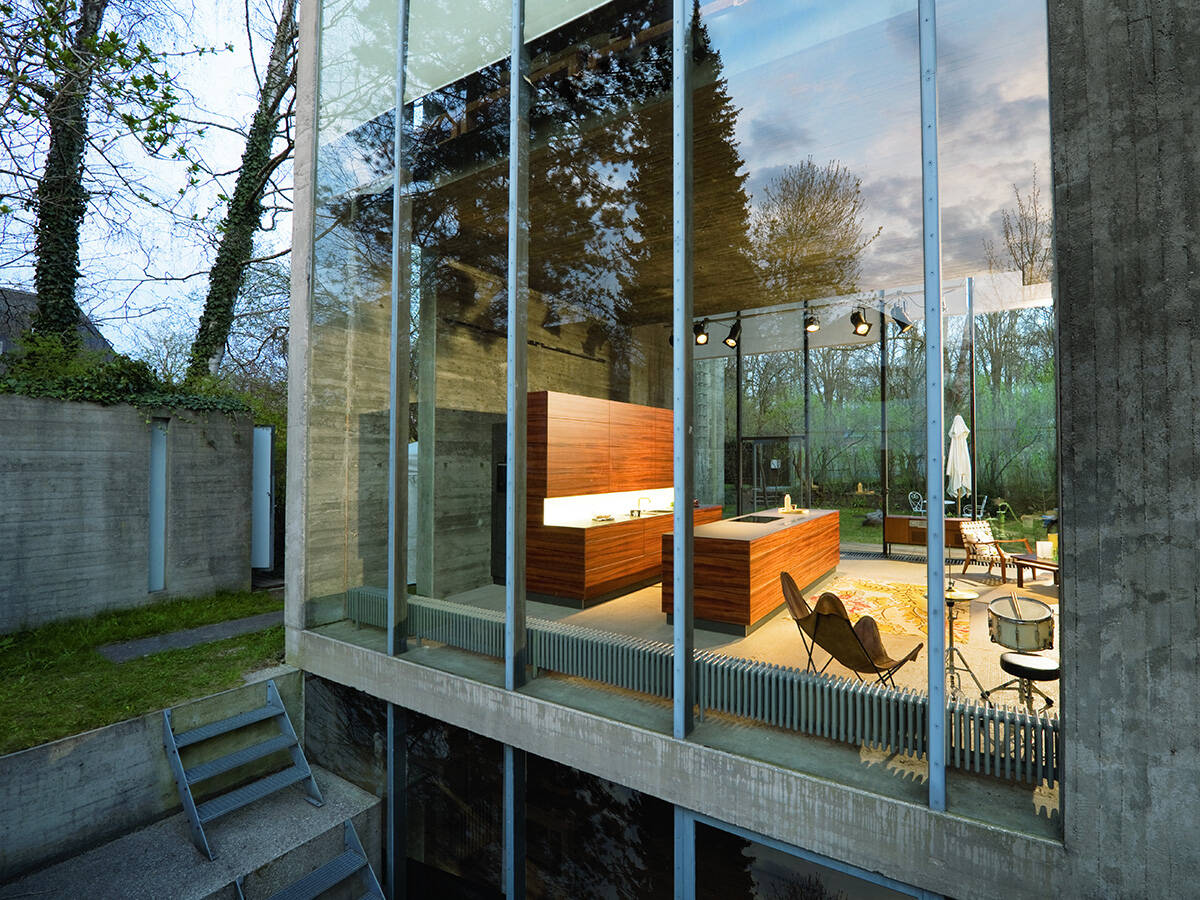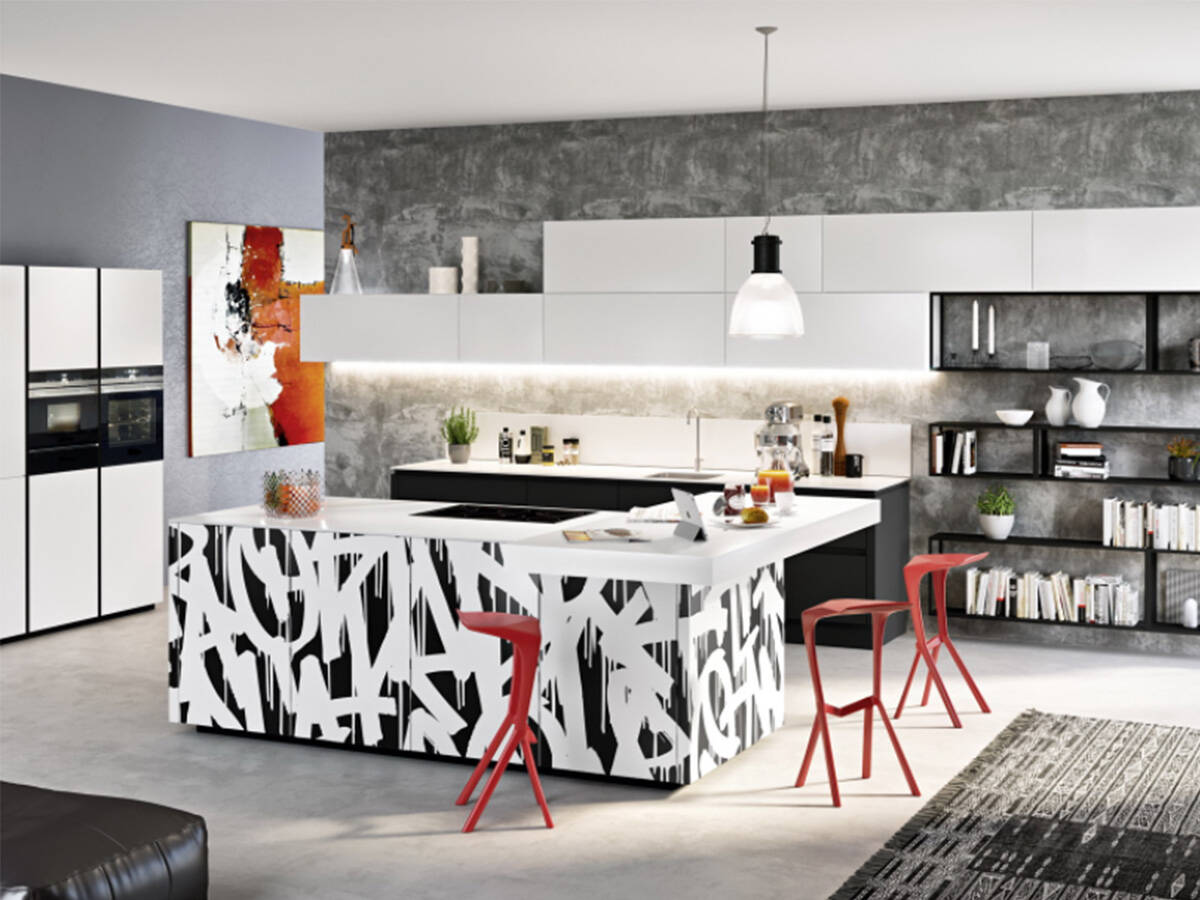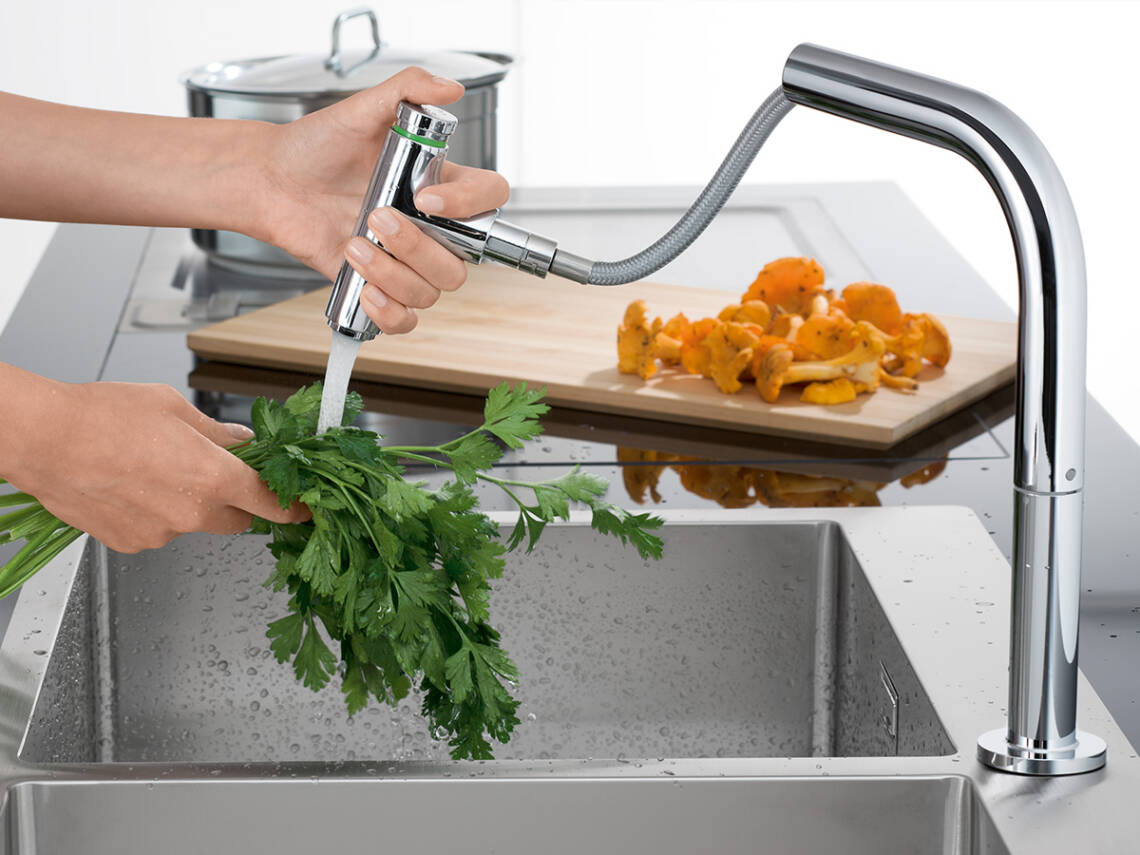 Intelligent functions for individual desires
Would you like to have an open-concept kitchen that fits perfectly with your lifestyle? No wonder, because several times a day, your gaze is certain to wander from sofa and dining area to the kitchen. With this trend toward open-concept design in mind, hansgrohe offers you a selection of aesthetic and highly functional kitchen faucets. Technical sophistication and cozy retreat can be harmoniously connected to suit your taste because these kitchen products from the Black Forest score points with functionality, ergonomics and outstanding design.
No matter which hansgrohe solution you ultimately choose: With kitchen faucets with a wide pivoting area at the sink, you can enjoy a personal ComfortZone. Gain even more flexibility with an operating concept that has proven itself in connection with the hand spray in the kitchen: Thanks to innovative Select technology, you can turn water on and off at the touch of a button in passing (also available in an island). This option of operating from different sides also creates workspace convenience in the open-concept kitchen.
Authorised dealers
Locate showrooms of authorised dealers near you
hansgrohe Loading Dealer Options
An error has occurred. Please refresh the page.