Metris kitchen faucets
More comfort at the sink unit
Metris represents intelligent multi-functionality, comfort and design. Take the stress out of kitchen work! For example with a hansgrohe hand spray with different spray modes. The wide shower spray is ideal for preparatory and cleaning activities, while the normal spray fills pots and bowls quickly and accurately.
Select: Freedom of movement at the touch of a button
The
Select button
 is used for controlling the flow of water on the Metris Select kitchen faucet:
Simply pressing the button turns the water on and off
. The temperature and water volume are set on the lever handle and remain constant. For you, this means
a comfort gain
: To switch water on and off with pinpoint accuracy, activate the ergonomically essentially in passing – even with the back of your hand or forearm. The intuitive operation means you don't have to stop working, and is suitable for all age groups. Also ideal if you have full or dirty hands – and it keeps the faucet clean. At the same time, the Select function offers
an environmental plus
: Because it works purely mechanically, it does not require electricity. If you repeatedly turn the water off between worksteps, you will use fewer resources. More
flexibility
: Enjoy up to a half-meter added freedom of movement at the sink unit. Thanks to Metris Select with the practical pull-out. The combination of Select button and pull-out means work steps all blend together – everything can be carried out with one hand.
Modern design – created in cooperation with Phoenix Design
The design by
Phoenix Design
 brings a fascinating look into your kitchen. It blends in with the square shapes of modern sinks and brings increased sensuality. A long, ergonomic handle creates ease of use for large and small alike. The flat design means that the water can be turned on and off easily using fingers, hands or elbows and the temperature can be set exactly. Metris kitchen faucets set not only visual but also functional standards. For example,
the extendable shower with two spray modes
: The flexible faucet extension allows the water to flow exactly where you need it. You can take hold of it comfortably from the front and pull it towards you. This means that no height is lost and even large vessels can be filled easily. After using the hand spray, thanks to the MagFit magnet holder, the hose retracts almost without a sound and fixes itself firmly in the faucet spout. Gain added freedom of movement, thanks to
ComfortZone
, meaning: more space and greater radius of action in your daily kitchen work. The swiveling spout also gives you more freedom of movement, particularly for tasks to the left and right of the faucet.
HGHBWMediaGalleryImageElementComponentModel (8810883548220@4)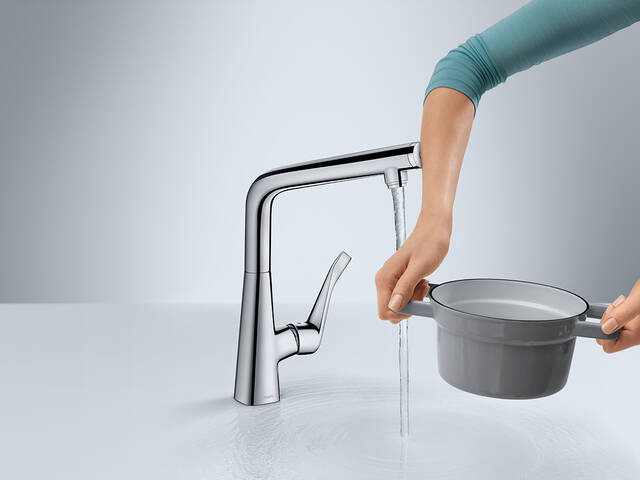 HGHBWMediaGalleryImageElementComponentModel (8810883646524@4)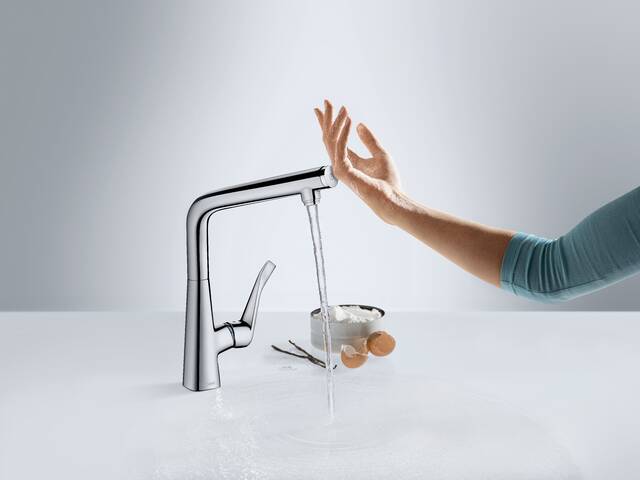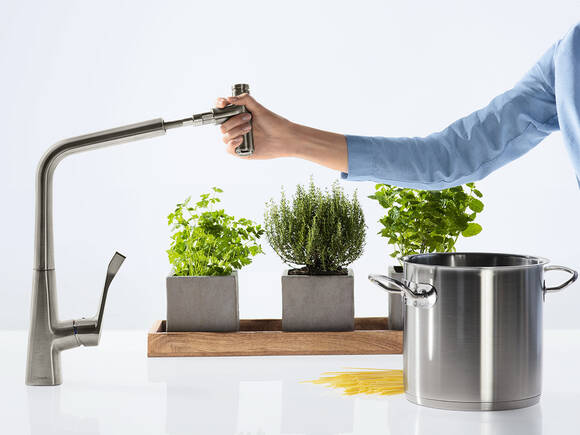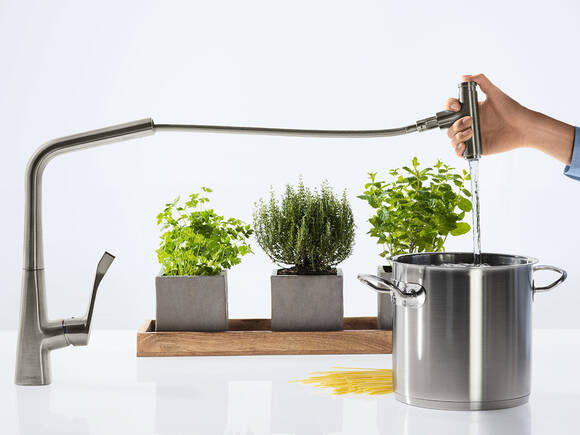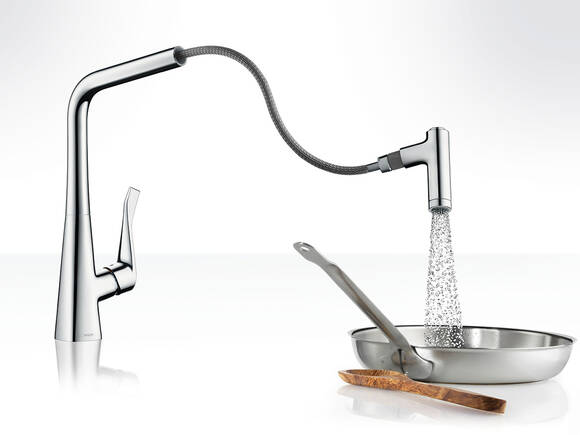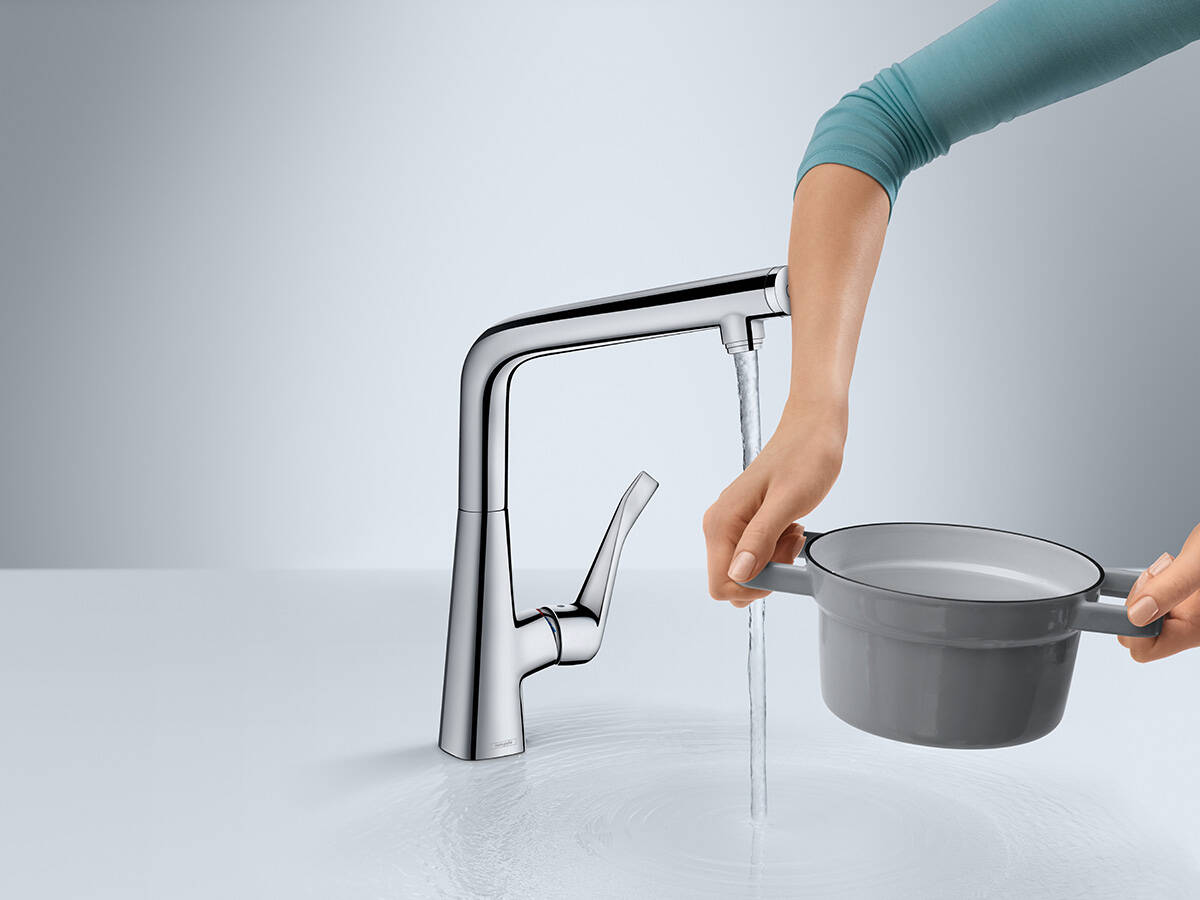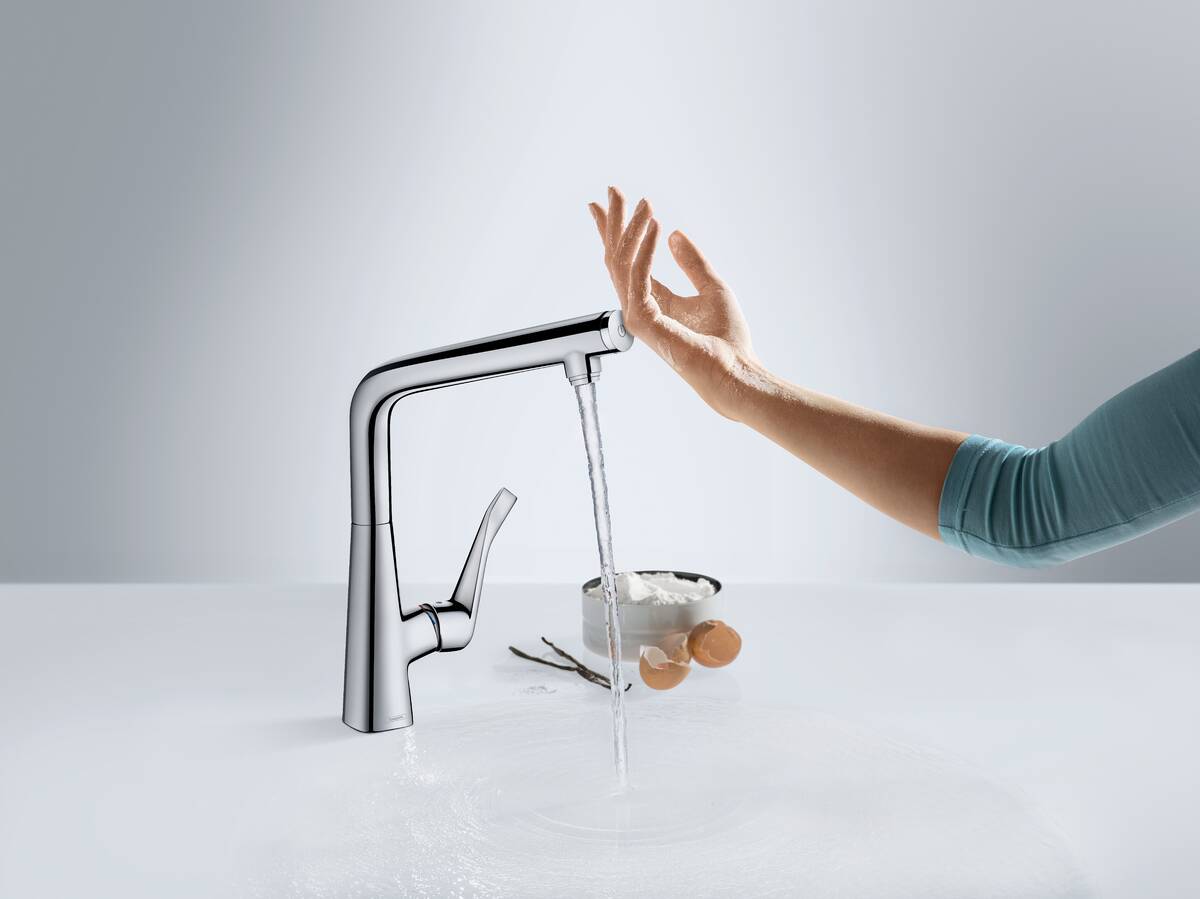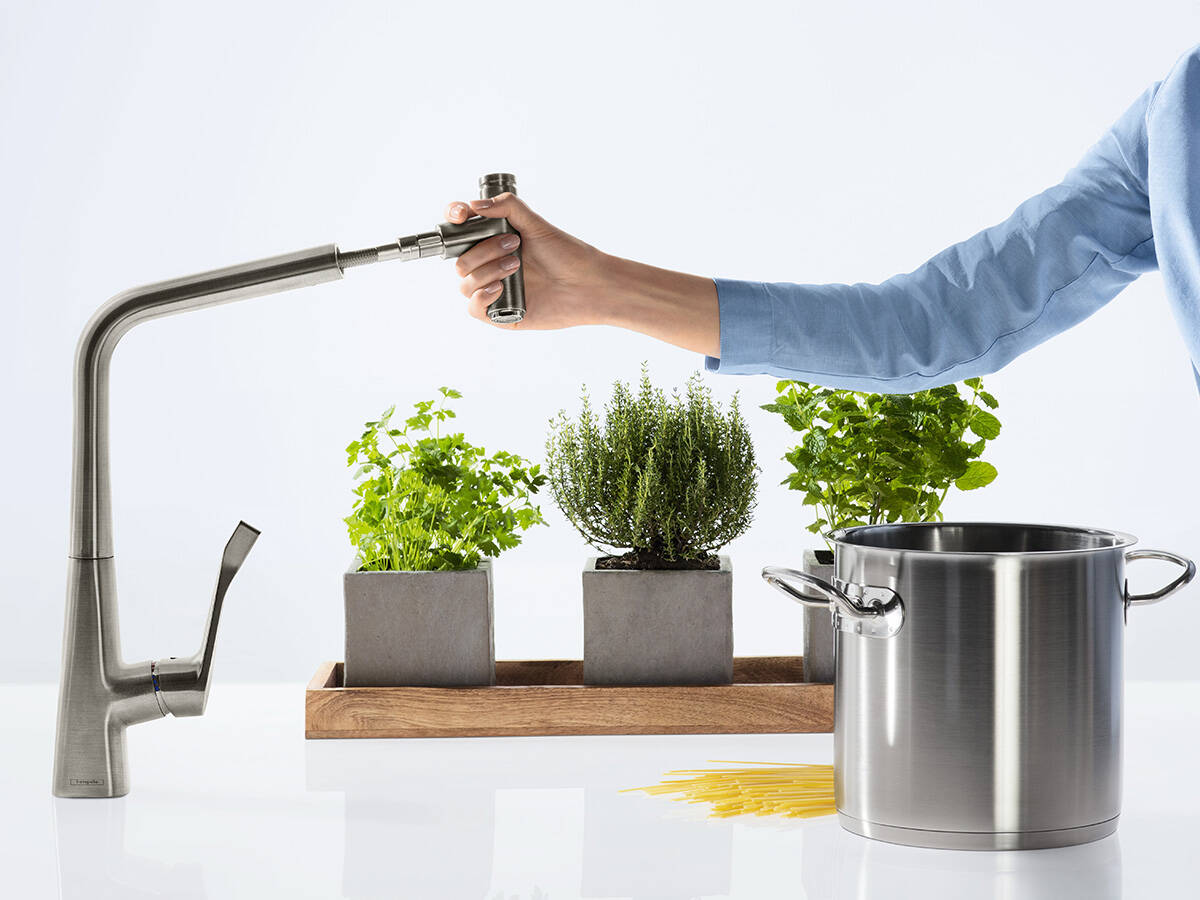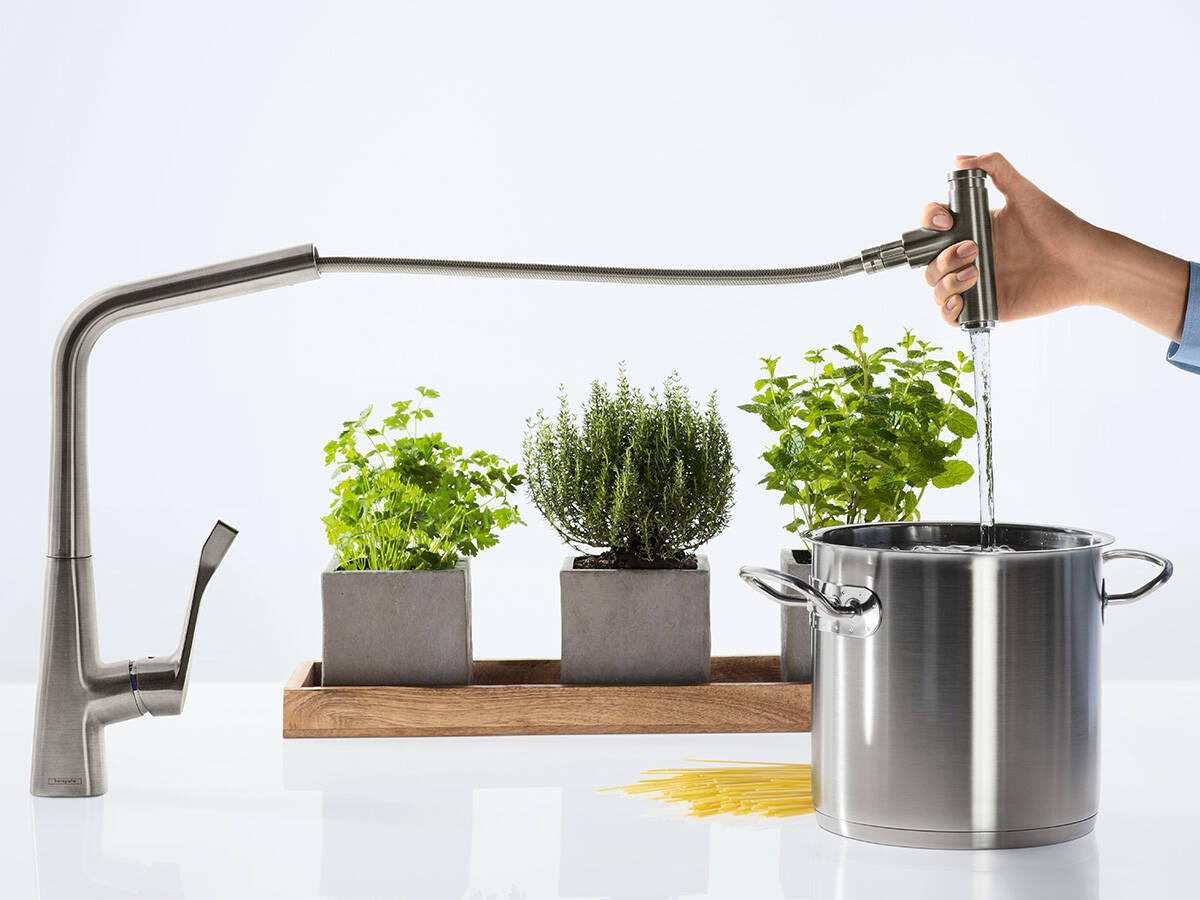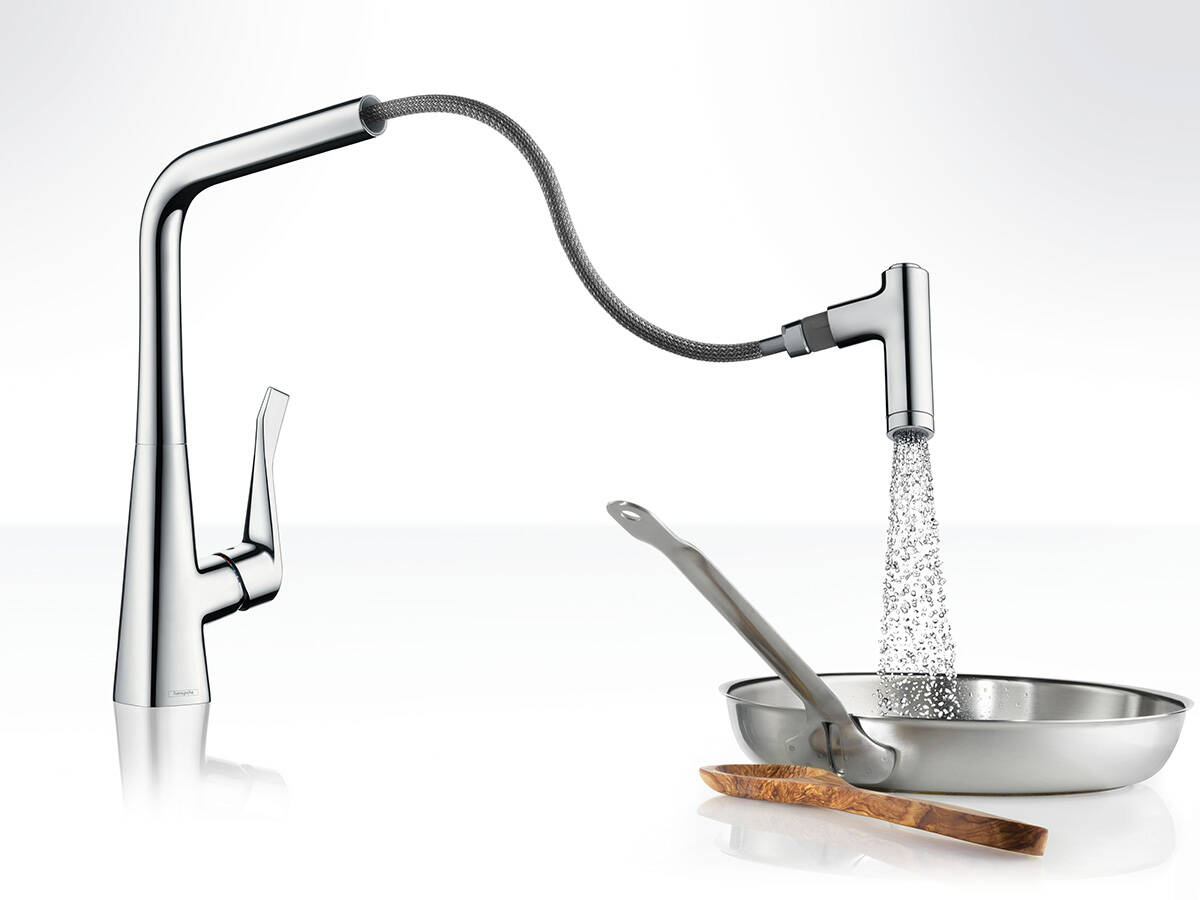 Authorised dealers
Locate showrooms of authorised dealers near you
hansgrohe Loading Dealer Options
An error has occurred. Please refresh the page.