Trends for your kitchen
Current furnishing ideas for your dream kitchen: Be inspired!
Is the kitchen the center of your home, too? You may already be thinking about designing your very own personal dream kitchen with fresh furnishing ideas. We've been looking around at international trade fairs with you in mind, and compiled the latest trends for more comfort and living quality. Be inspired to plan your dream kitchen!
The kitchen as hotspot: The latest trends
From cooking landscape to party space to family meeting point: A kitchen never stands still. The same is true of trends in interior design around the stove, sink and dining area. Our picture galleries feature current and trendy kitchen layouts to whet your appetite for tiny changes and more. Turn a comfortable dream kitchen into the hottest living space of all.
Transforming the kitchen into a new feel-good room
The center of the home is changing: Today, living, cooking and hospitality are all fusing in a modern feel-good room. Gone are the days when delicious foods were prepared in a space strictly separated from the cozy retreat area. It's much more fun to cook together anyway! Communicative hospitality is reflected in the furnishings, too: Continuous use of materials connects the areas with one another visually, with the contribution of home furnishings in the kitchen. hansgrohe follows kitchen trends and supports the heart of your home with innovative and attractive products. That these meet the highest standards of functionality and durability goes without saying at hansgrohe. Be inspired by our picture galleries.
HGHBWMediaGalleryImageElementComponentModel (8810898293820@4)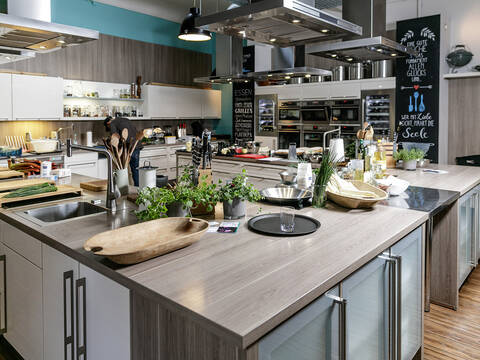 HGHBWMediaGalleryImageElementComponentModel (8810898326588@4)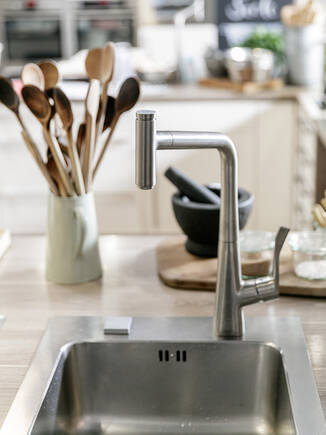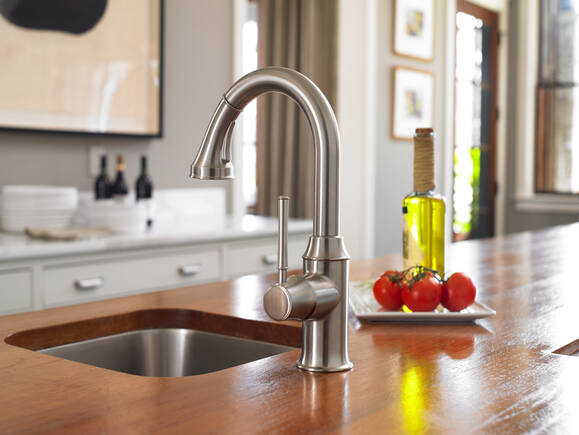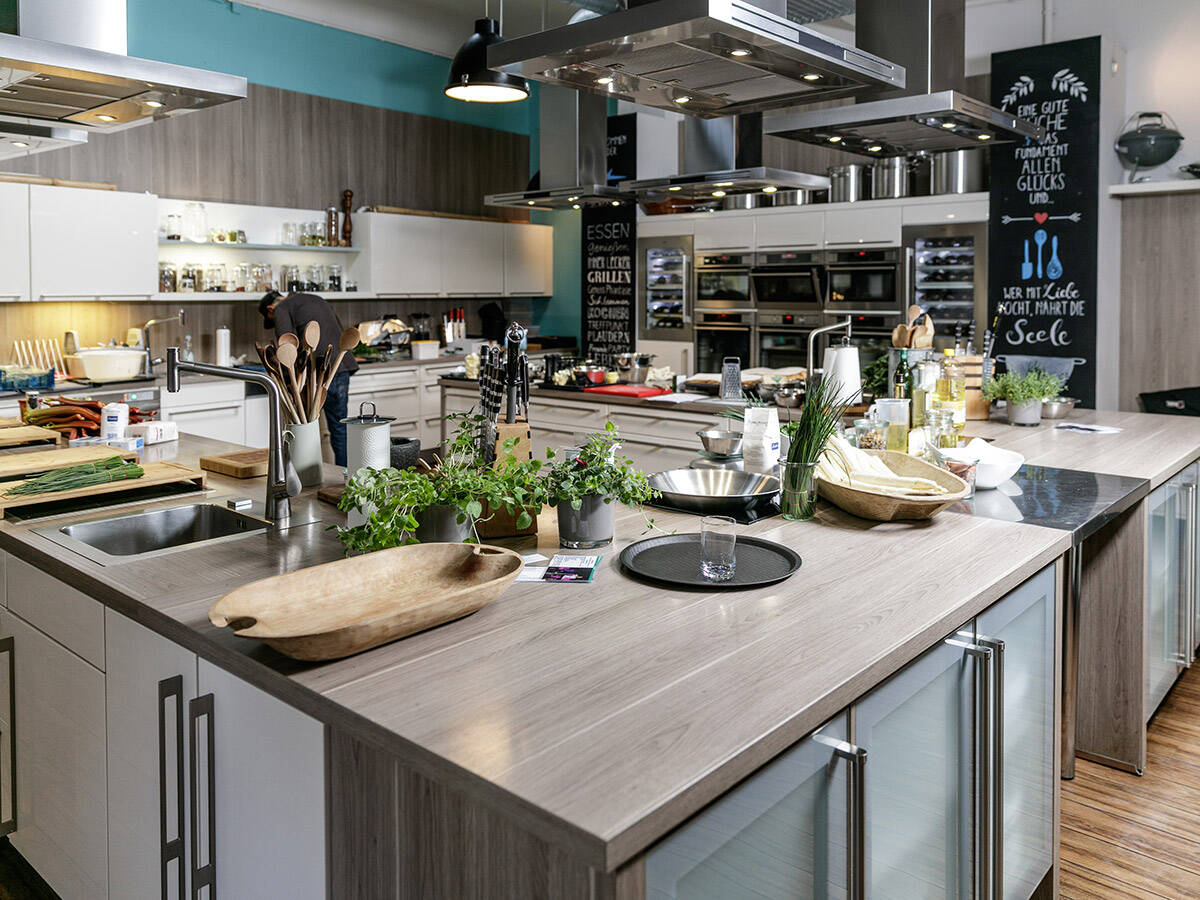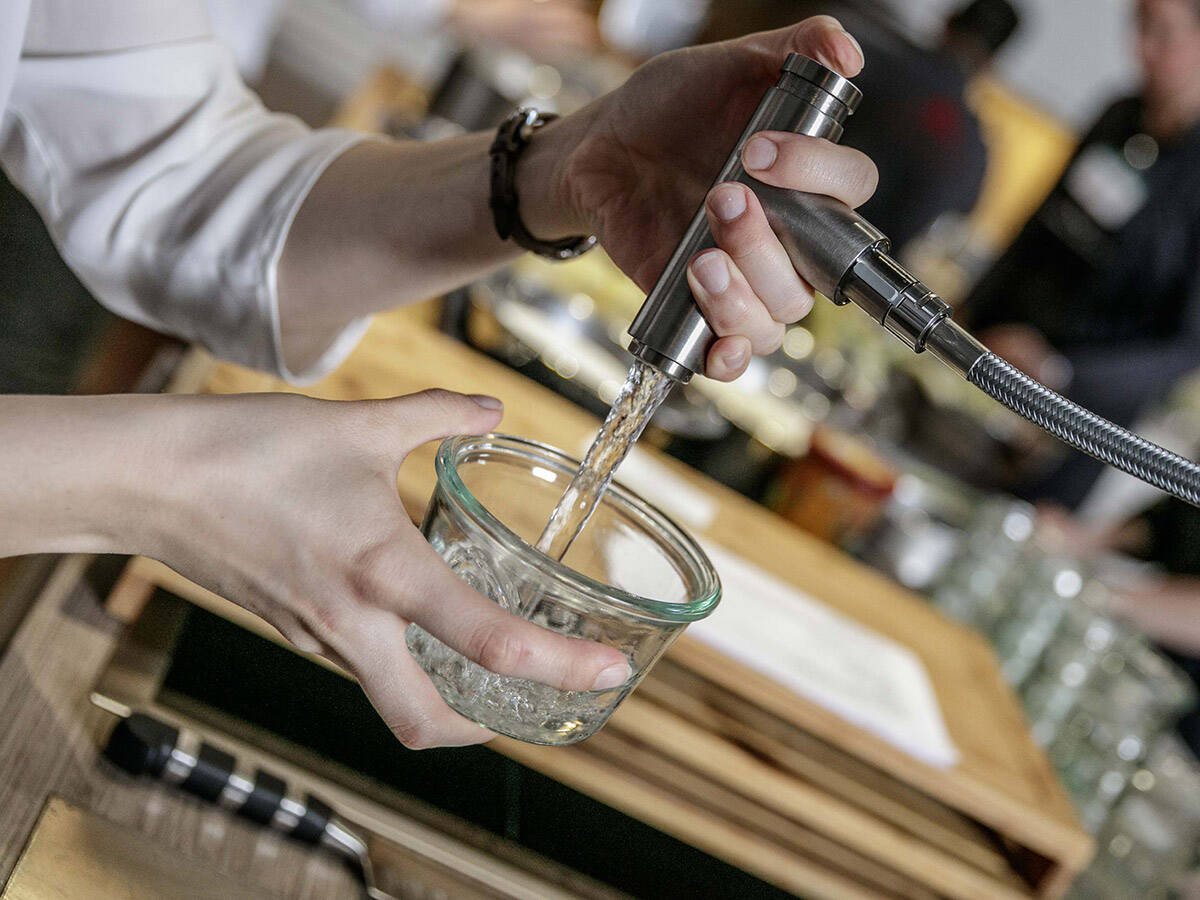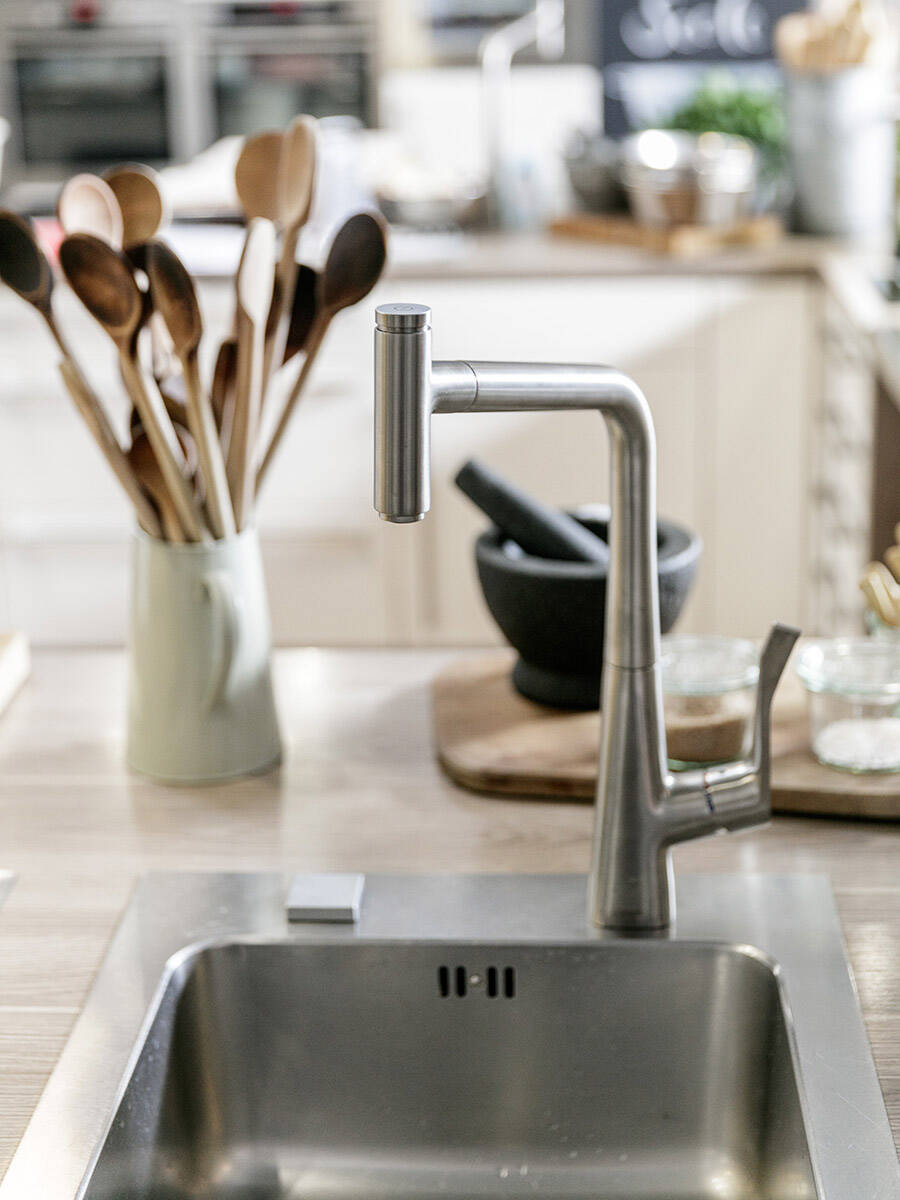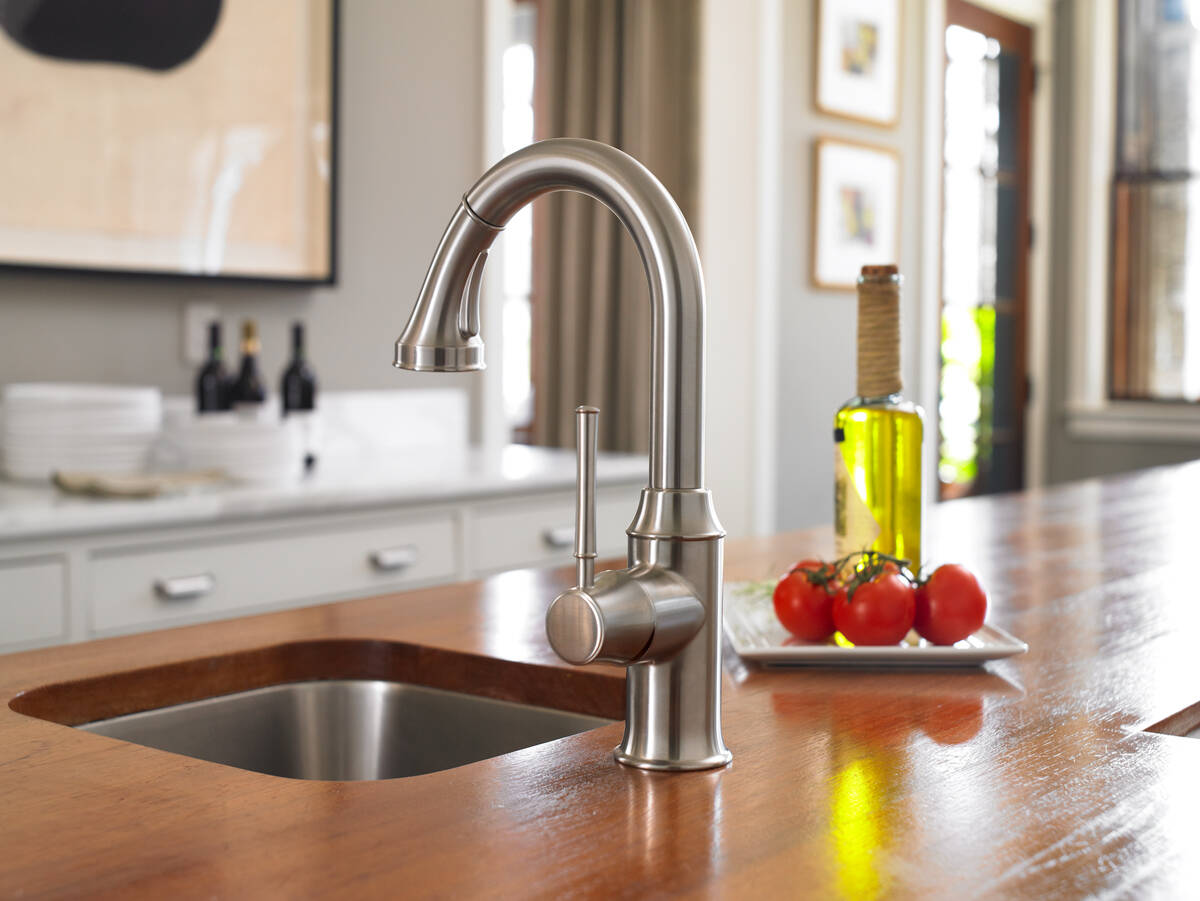 Authorised dealers
Locate showrooms of authorised dealers near you
hansgrohe Loading Dealer Options
An error has occurred. Please refresh the page.