Sustainable idea for greater quality of life
Select the right wallbar – for shower comfort 3.0
Hans Grohe invented the shower bar more than 60 years ago: It is the original from the Black Forest. To this day, we are consistently continuing to develop it. Your advantages: exclusive designs with glossy chrome, brushed nickel, polished nickel, rubbed bronze, or polished brass – as with Unica E. To make sure everything fits perfectly, there are Unica shower bars in different lengths, with shower hose and brackets, to suit all conventional hand showers.
Proper use: Long shower bars for bathtubs, short ones for showers
Whoever uses the bathtub for bathing and showering would also want to be as flexible as possible when positioning the shower head. In the shower, hip height is sufficient as a lower limit; there you should perhaps opt for the 24" wallbar or you could go for a 36" wallbar depending on your needs. It brings incredible amounts of freedom of movement, making it perfect for families with children and grandparents. To help ensure that the shower hose is a perfect length it is included along with many bars.
Raindance E Unica wallbar: Unique, elegant and shiny
With its finish of scratch-resistant glass, Raindance E Unica wallbar is a spectacle in the bathroom. Its flat body fits up against the wall of the bathroom and harmonizes perfectly with glazed shower walls, shower heads or thermostats. Its self-retaining slide makes adjustment effortless. The shower head rotates and tilts in variable directions. Installation is a delight: The Raindance E Unica wallbar can be mounted to existing connections – ideal for quick updates.
HGHBWMediaGalleryImageElementComponentModel (8810854417468@4)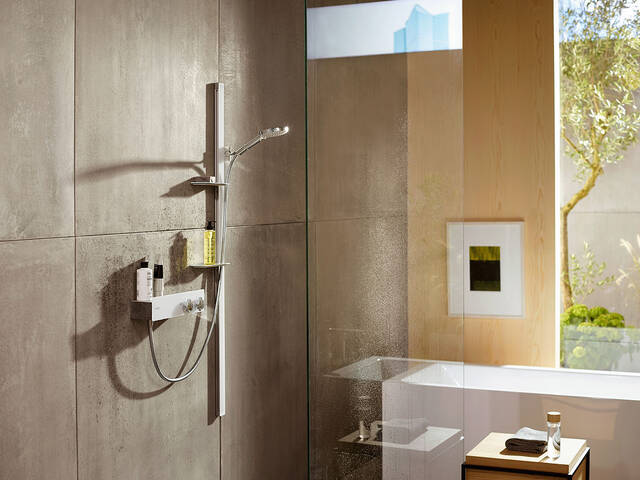 HGHBWMediaGalleryImageElementComponentModel (8810854450236@3)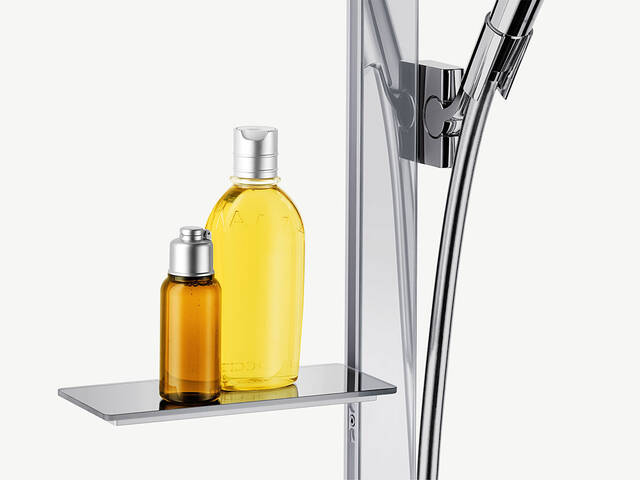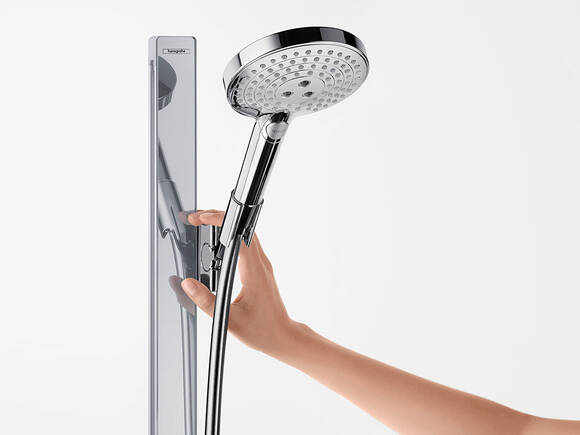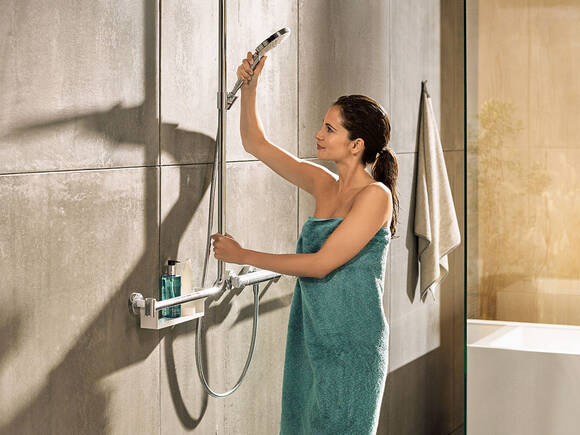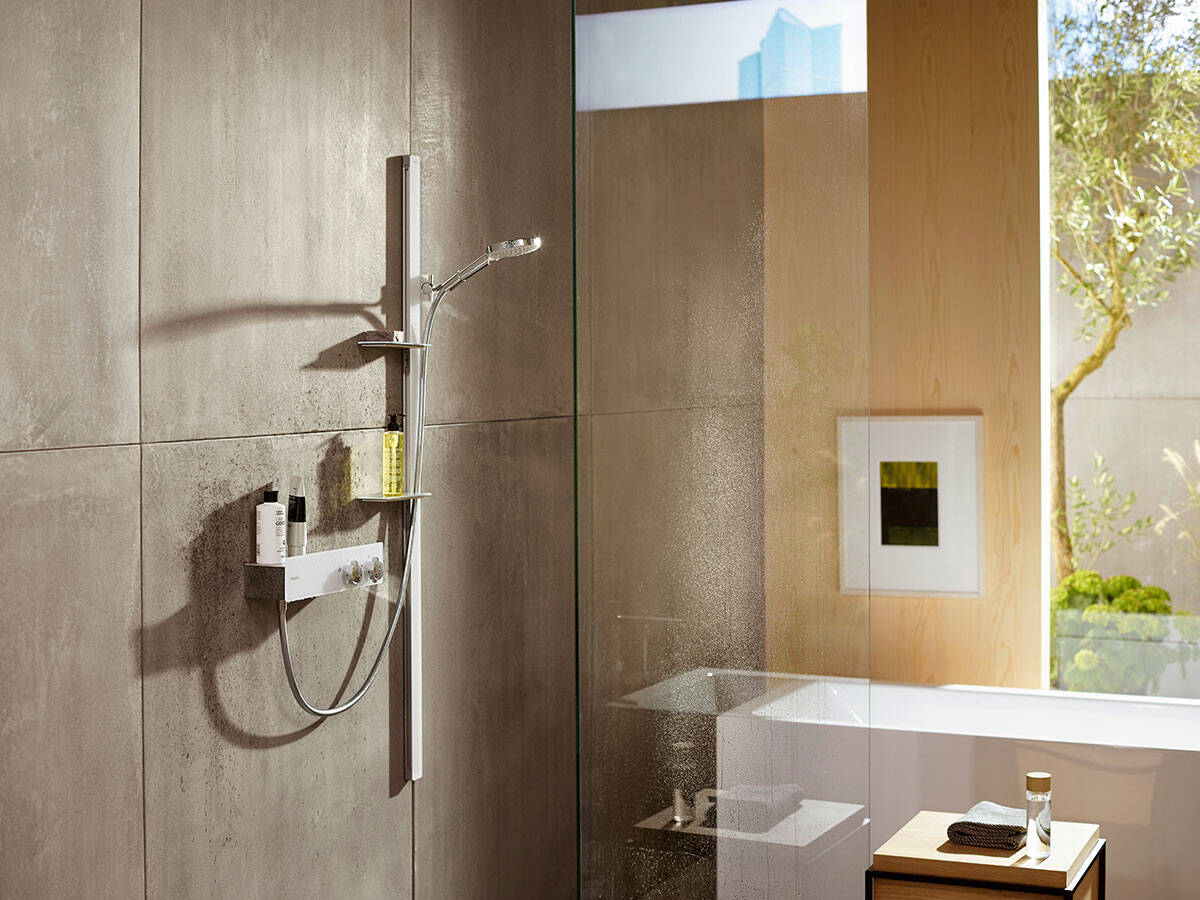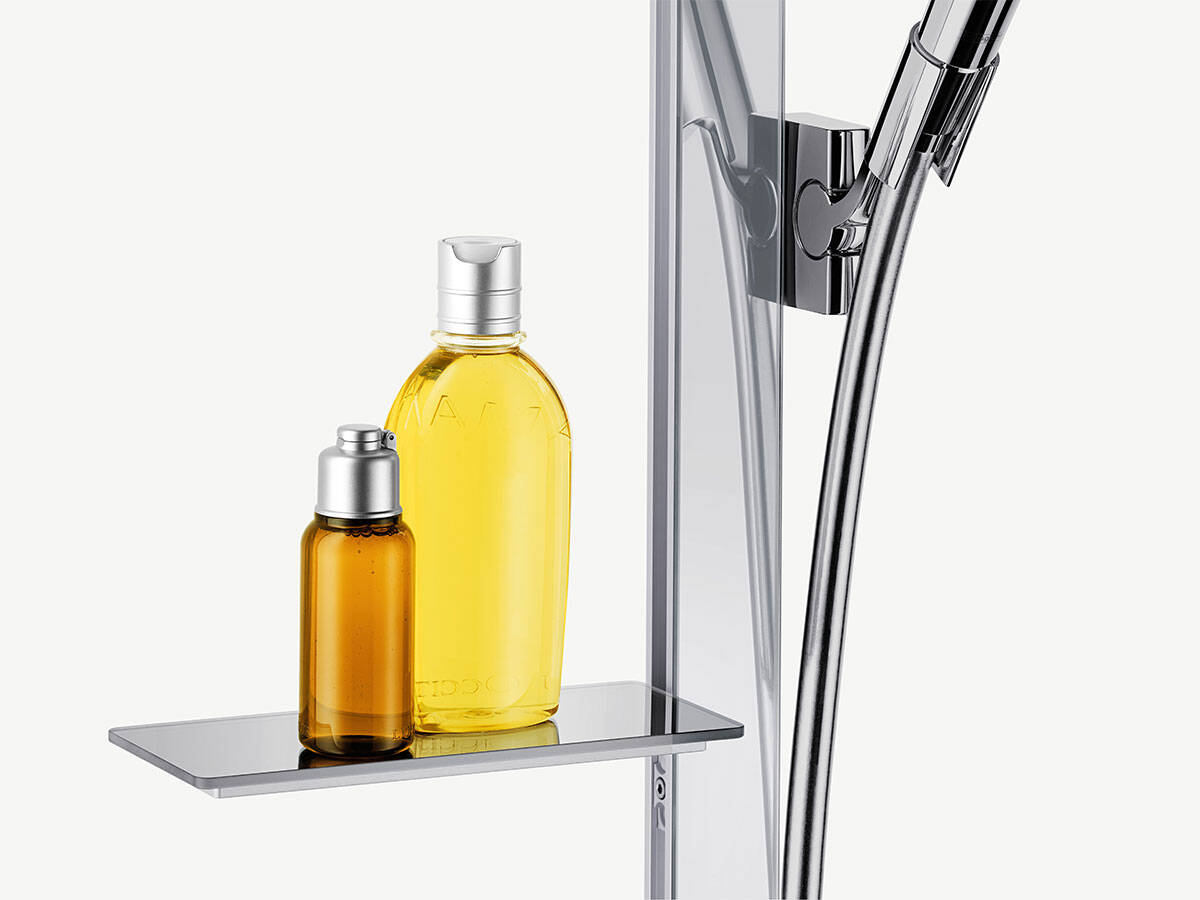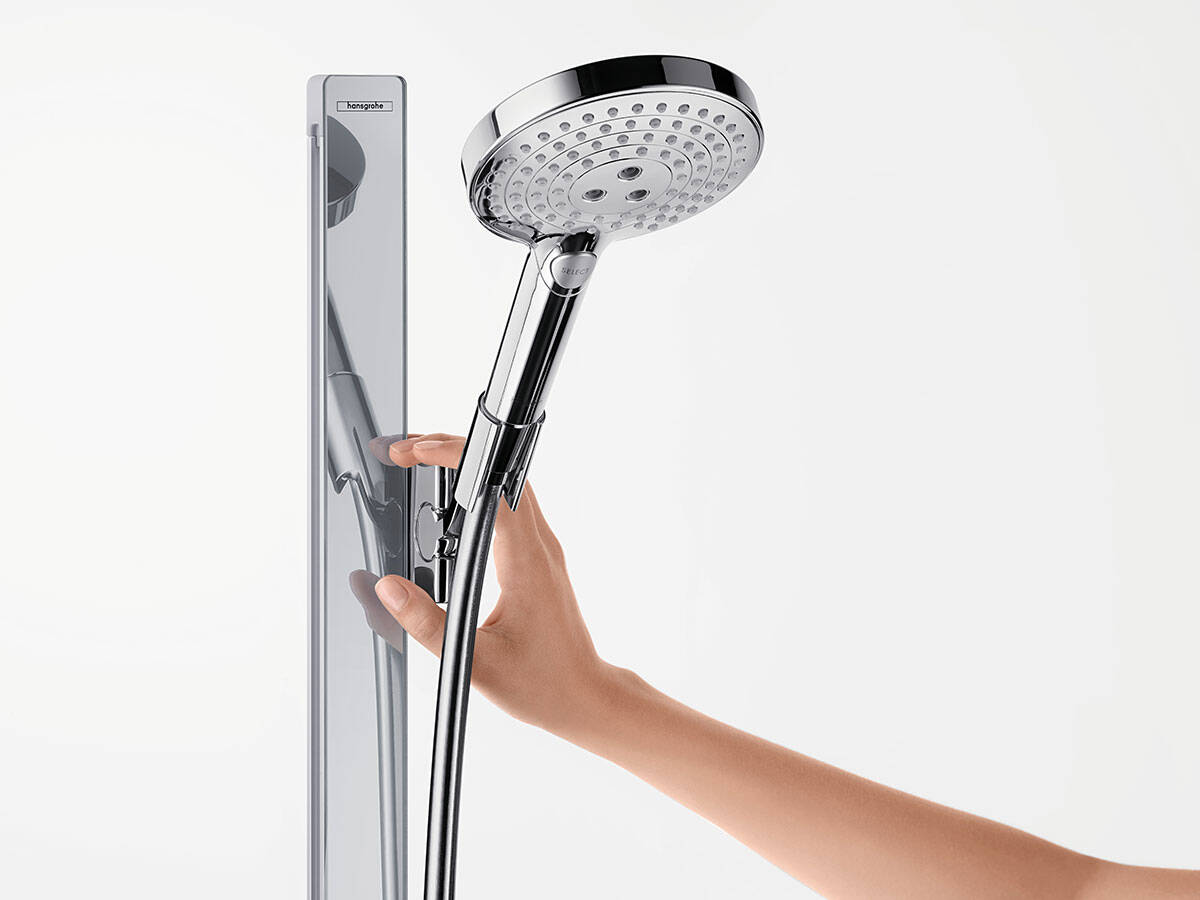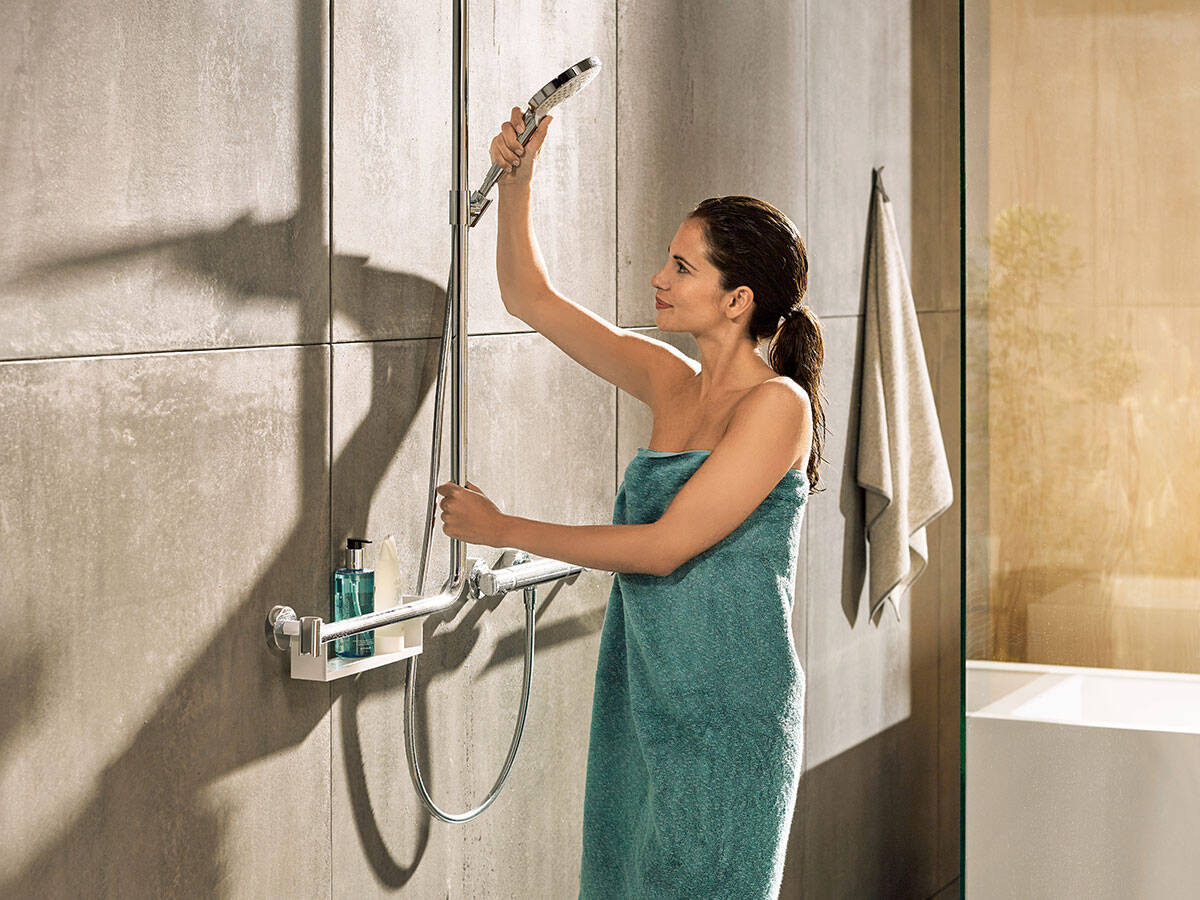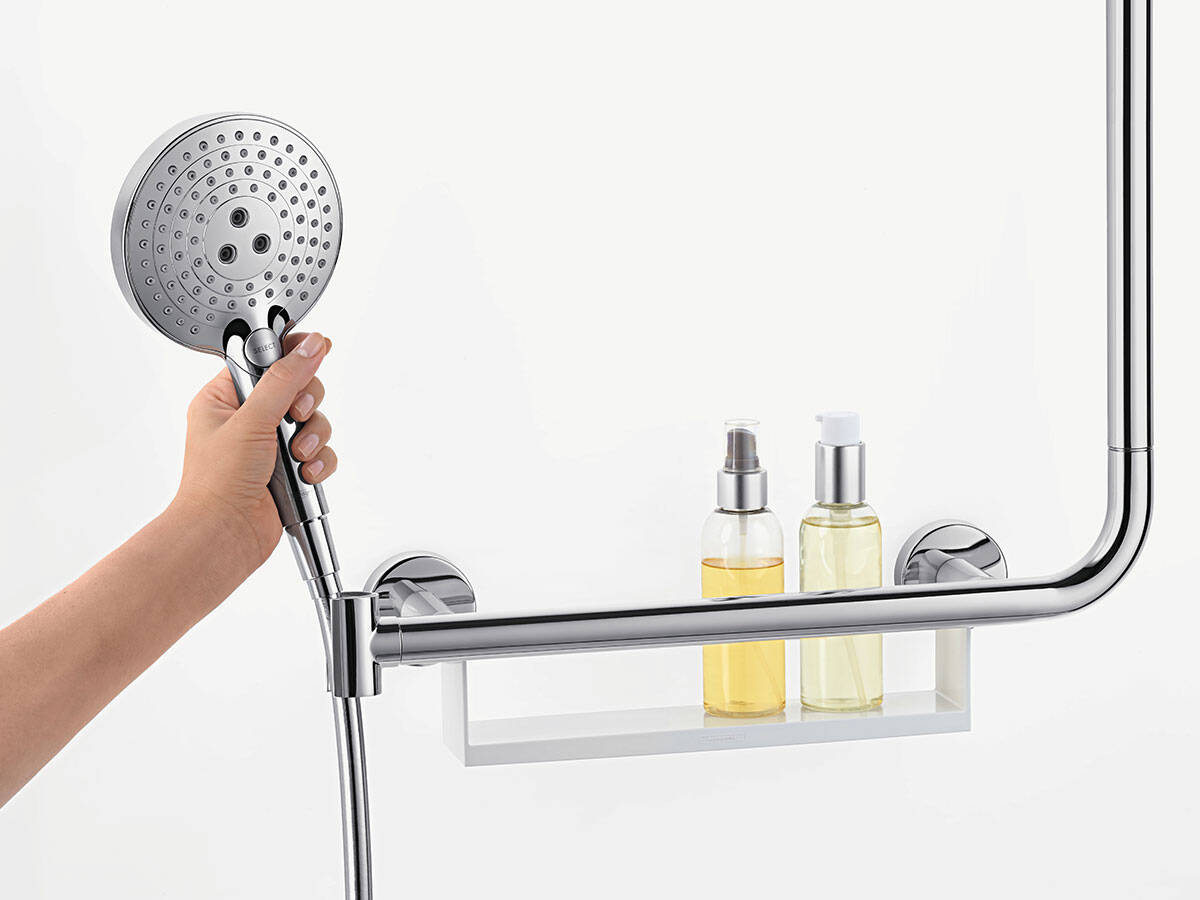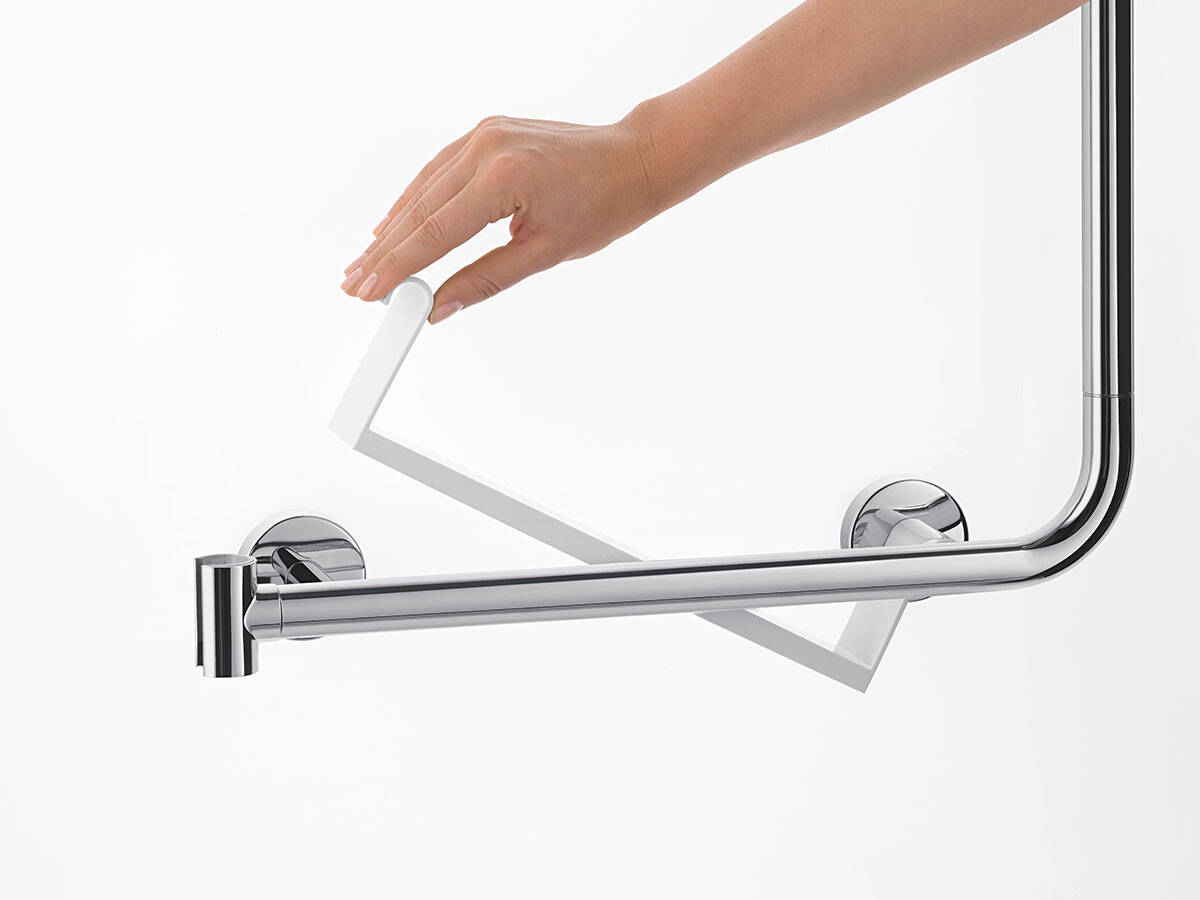 Authorised dealers
Locate showrooms of authorised dealers near you
hansgrohe Loading Dealer Options
An error has occurred. Please refresh the page.