Splendid shower enjoyment in large format
hansgrohe Raindance: High-quality shower comfort
Welcome to a world of enjoyment of the hansgrohe Raindance premium showers! Variety guaranteed: Raindance hand and overhead showers are available with up to three fascinating spray modes. All spray discs are made with high-quality materials.
Raindance Select – shower enjoyment at the touch of a button 
With Raindance Select, showering is even more fun. Simply choose the shower spray by pressing the Select button. On the Raindance hand showers, this is integrated in the handle; in the multi-spray overhead showers, it is located in the middle of the spray disc. The purely mechanical technology is particularly durable.
Comfort from on high: Overhead showers, from classic to modern
The shiny chrome Raindance C shower head with a 240-mm diameter brings elegance and nostalgia into the bathroom. Square, elegant and stylish – these are the characteristics of the Raindance E shower head. Would you like several spray modes? Then Raindance Select is the right choice. The Raindance Select E 300 overhead shower, for instance, provides shower enjoyment that is sometimes invigorating (Rain), sometimes soothing (RainAir). Here, the user-friendly Select button is located in the middle of the spray disc. Select the spray modes at the top with a slight touch of a button – optionally another via the thermostat.
Hand showers in award-winning design and proven quality
Raindance Select hand showers pamper the body with three spray modes. Choose your favorite shower spray using the Select button so that the water either caresses (RainAir), invigorates (Rain) or massages (Whirl) you. Choose one of two sizes (120 or 150 mm in diameter) and your desired finish (white/chrome or chrome).
Raindance Select shower pipe – shower enjoyment with a system
Raindance E or Raindance Select brings a well-thought-out shower system to your bathroom. It consists of an overhead shower, hand shower and an intuitively operated thermostat. You can click to select up to six spray modes here – three from the overhead shower, three from the hand shower. Raindance shower systems are available in the chrome and white/chrome finishes and with elegant glass surfaces (Raindance E).
Technology that delights and saves water at the same time 
hansgrohe Raindance showers are equipped with AirPower. In this case, air is drawn in through the spray disc over a large surface and used to enrich the water. The bobbling rain shower creates a great feeling of well-being and reduces water consumption at the same time. An additional plus is the ease of cleaning. Limescale can easily be rubbed off of the silicone nozzles (QuickClean). In case of stubborn dirt, simply remove the spray disc from the overhead shower and wash it in the dishwasher.
HGHBWMediaGalleryImageElementComponentModel (8810862478396@4)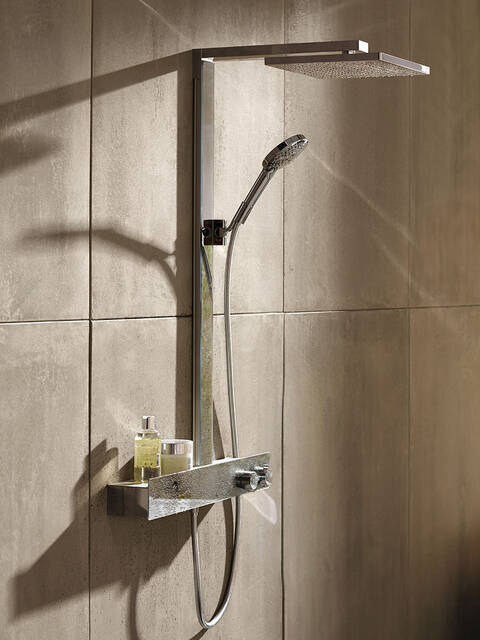 HGHBWMediaGalleryImageElementComponentModel (8810862511164@4)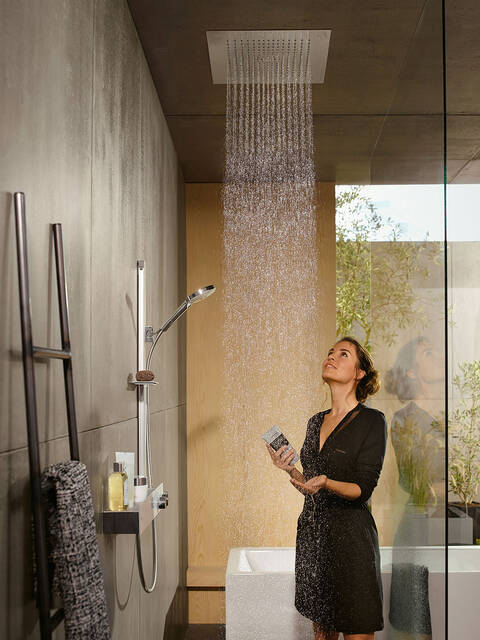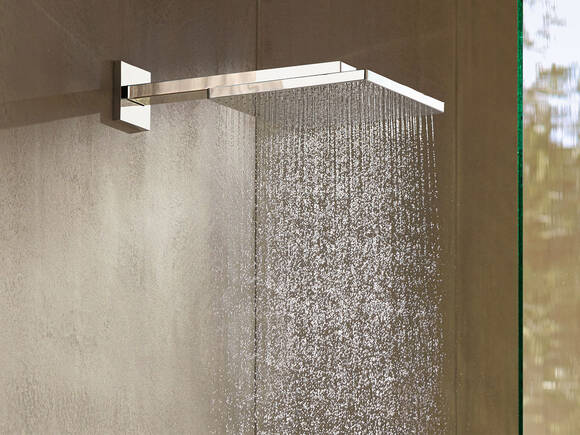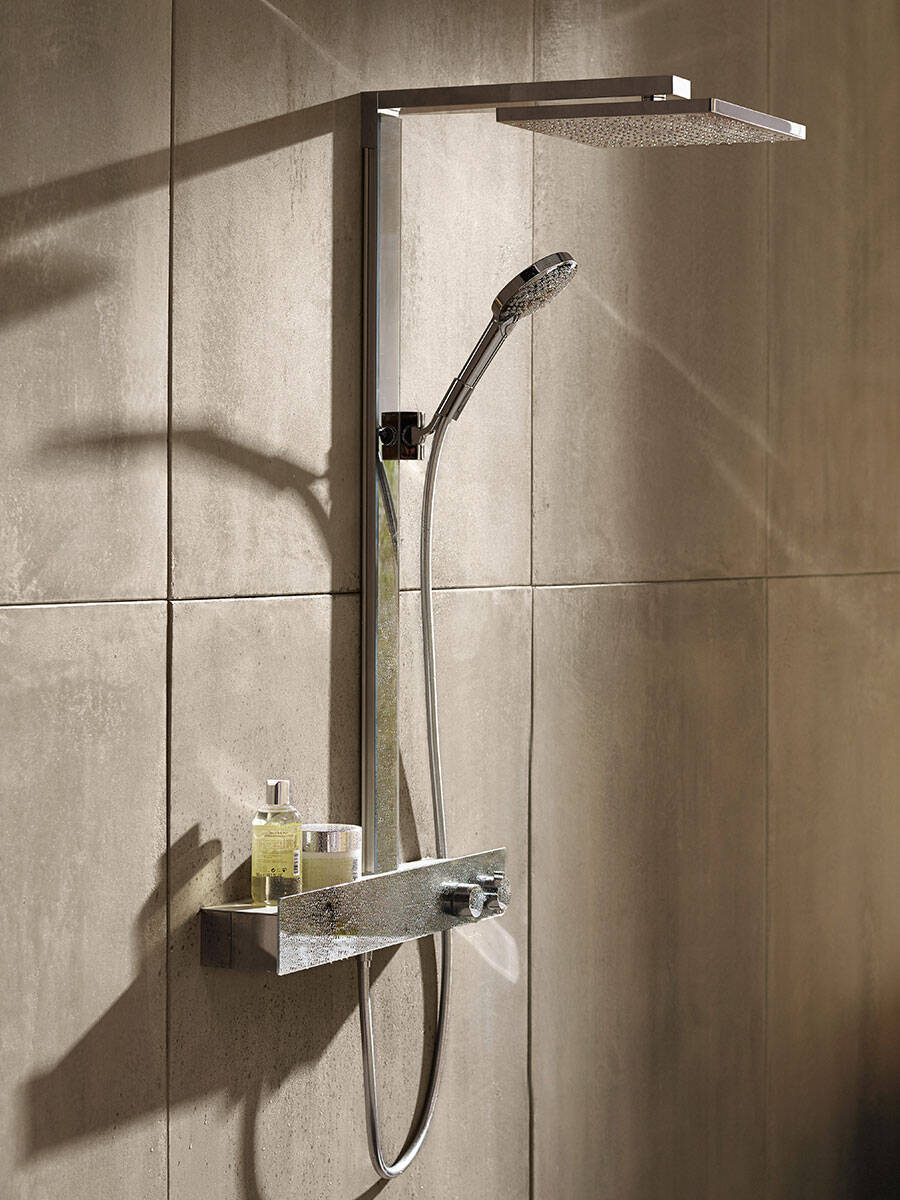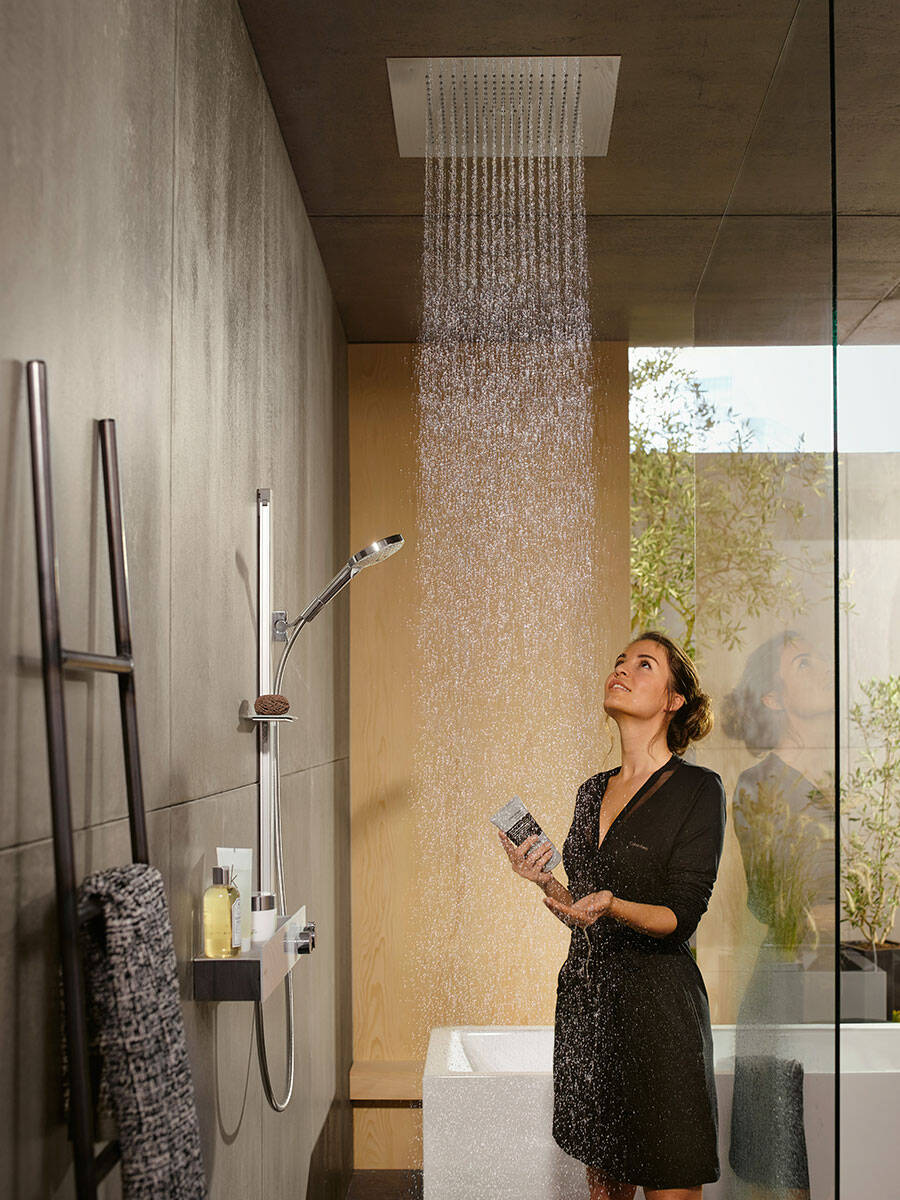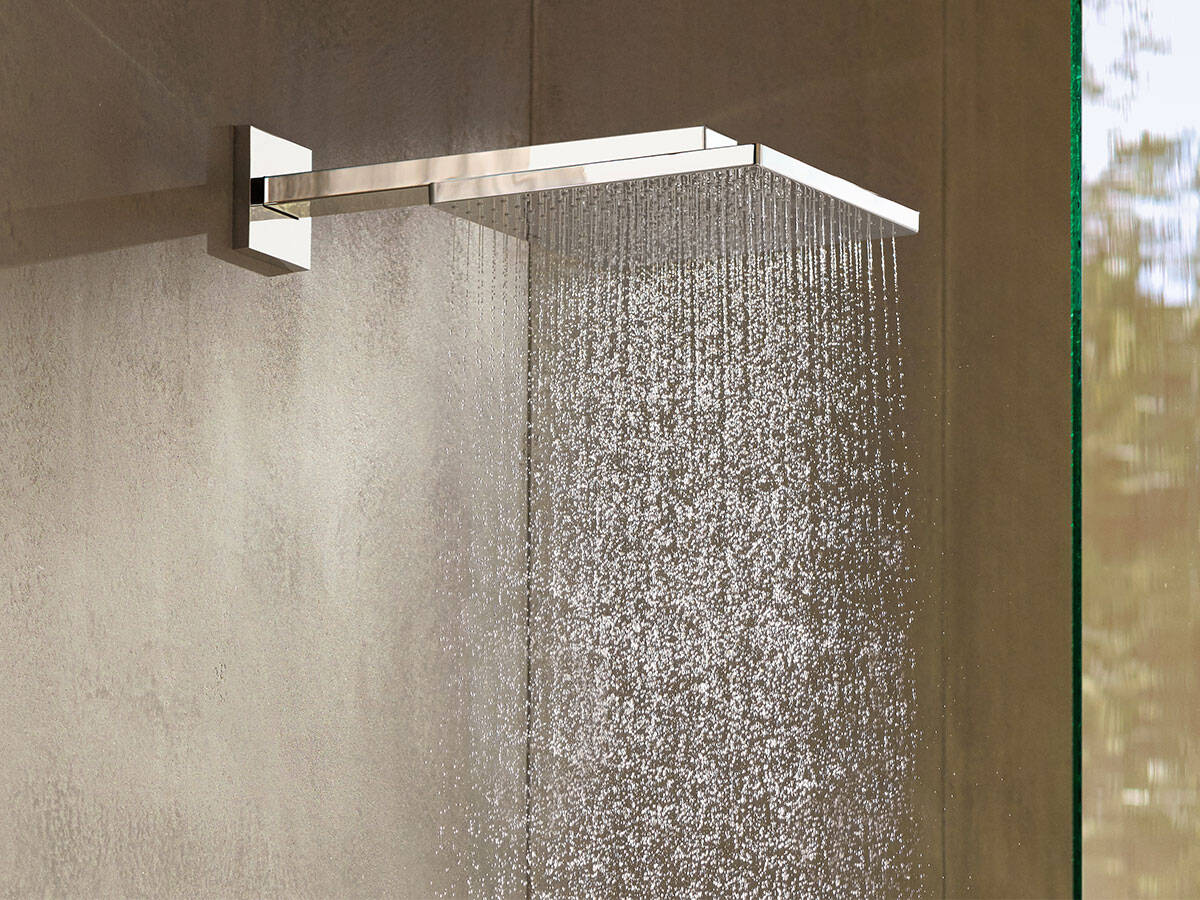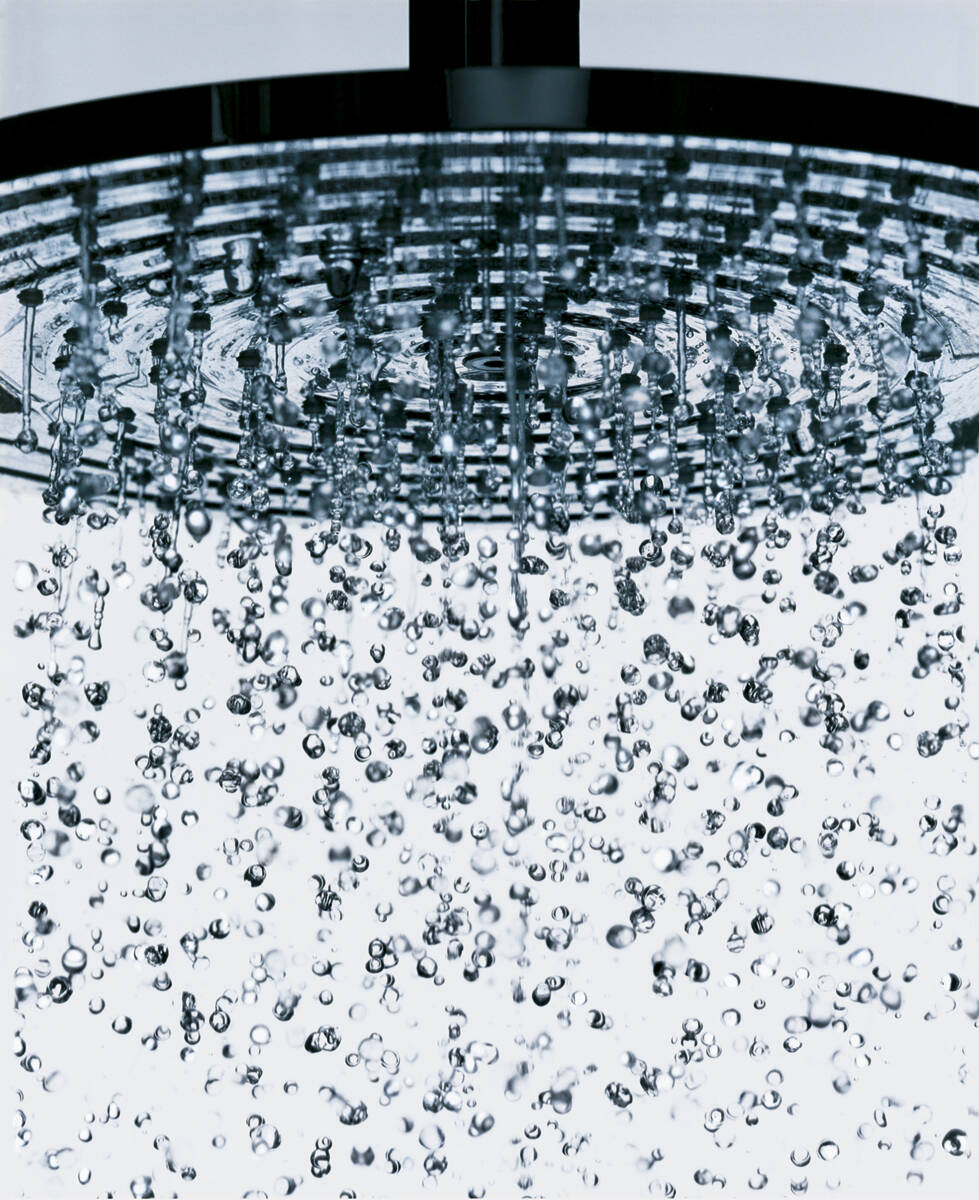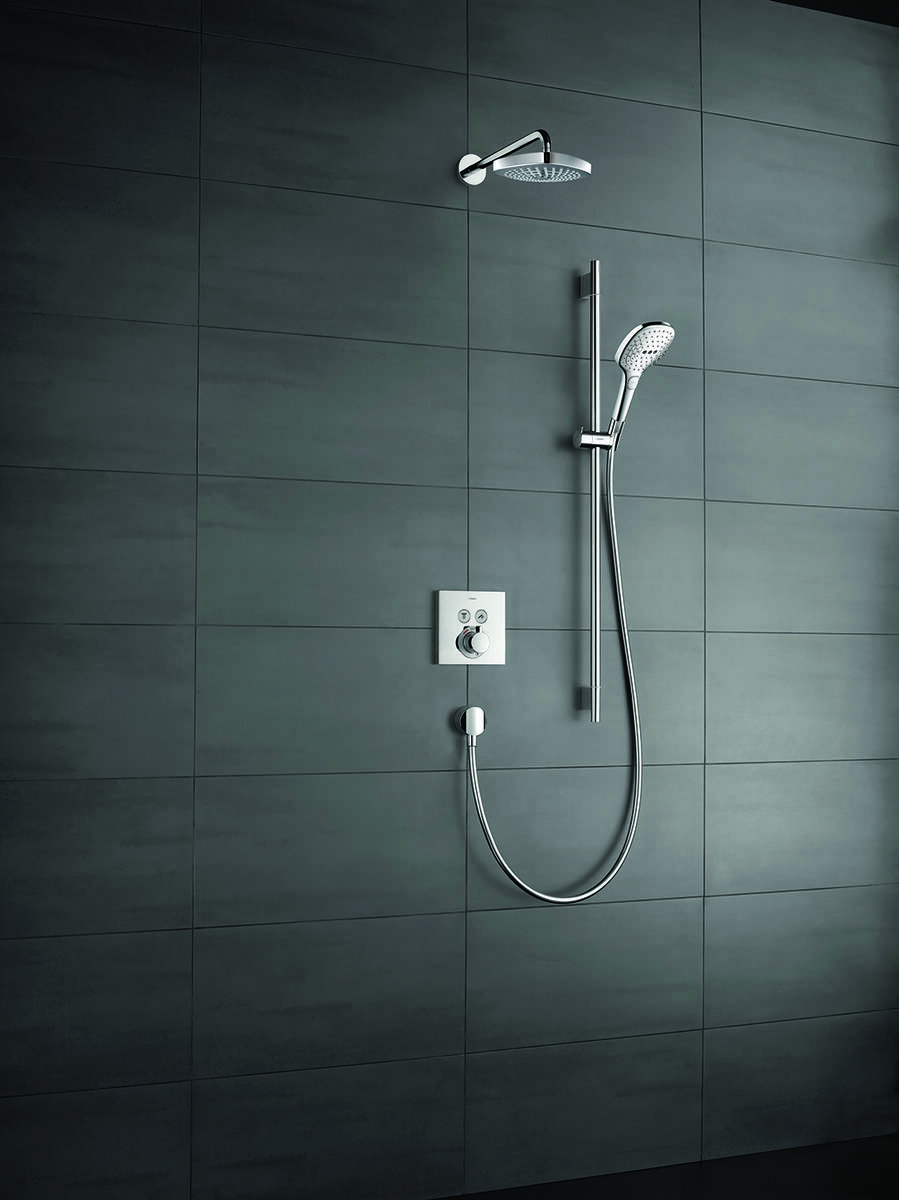 Authorised dealers
Locate showrooms of authorised dealers near you
hansgrohe Loading Dealer Options
An error has occurred. Please refresh the page.