hansgrohe ComfortZone in the kitchen
More space and flexibility through extra height
Whether high, swiveling or pull-out: The well-thought-out hansgrohe kitchen range offers more freedom of movement for every flick of the wrist at the sink. The way you work with water can be tailored to individual habits and adapt to your rituals in the kitchen. Enjoy more space, every day, with the hansgrohe ComfortZone.
Freedom of movement at the sink: The right height makes all the difference
With the hansgrohe ComfortZone in the kitchen, you can enjoy remarkable freedom of movement:
Tall vessels such as pots, large vases and water bottles can be filled more easily at the sink
Versatile use of the water source at your favorite height is easy and convenient. From intuitive hand washing to precise water control
More operating comfort through pull-out sprays and pivoting areas
The remarkable ease of operation at hansgrohe goes beyond height:
The hand spray increases the radius of action: from filling of pots to rinsing of dishes to the precise washing, with the appropriate spray mode.
The swivel function is particularly practical for work to the left and right of the faucet. This also facilitates switching between different basins and worksteps at the sink
hansgrohe kitchen faucets offer either a pivoting area of 110°/ 150° or an all-round freedom of movement of 360°
Kitchen faucets with swivel and pull-out features offer twice the comfort
HGHBWMediaGalleryImageElementComponentModel (8810881811516@4)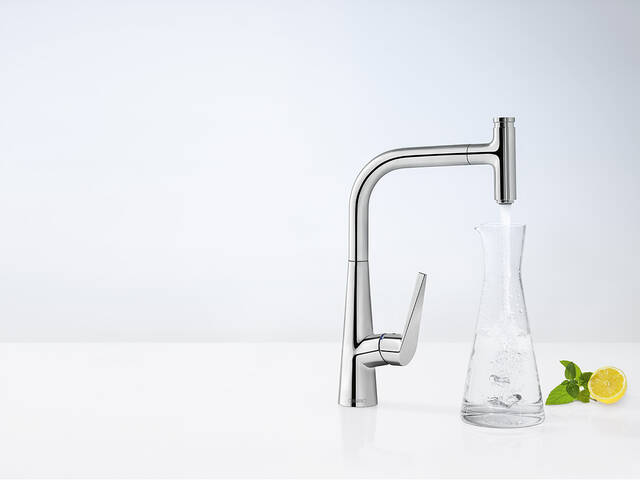 HGHBWMediaGalleryImageElementComponentModel (8810881909820@3)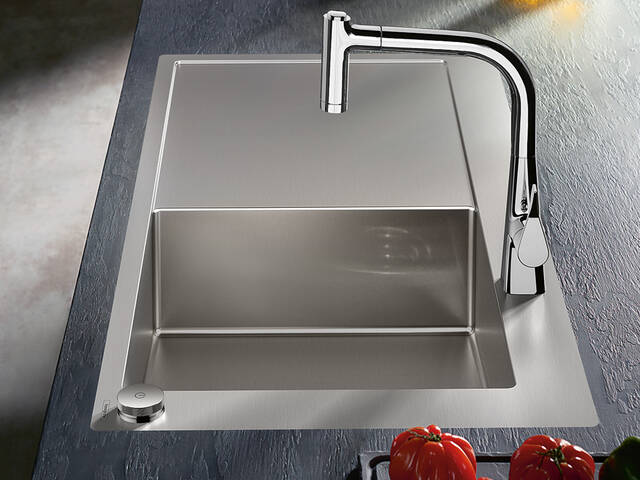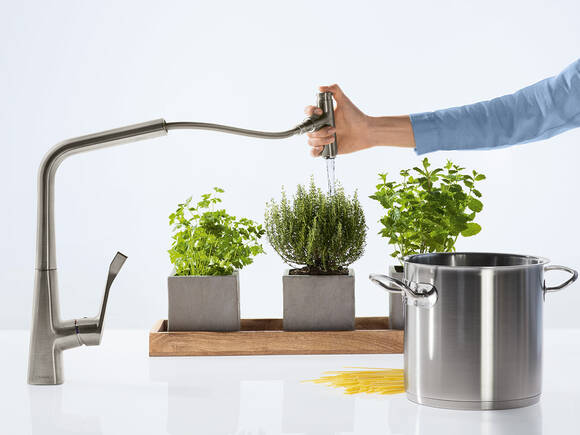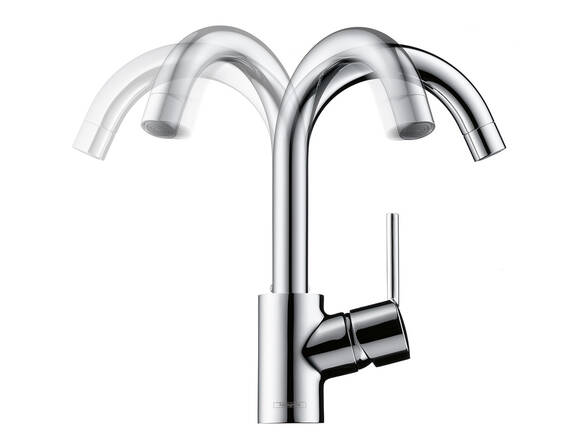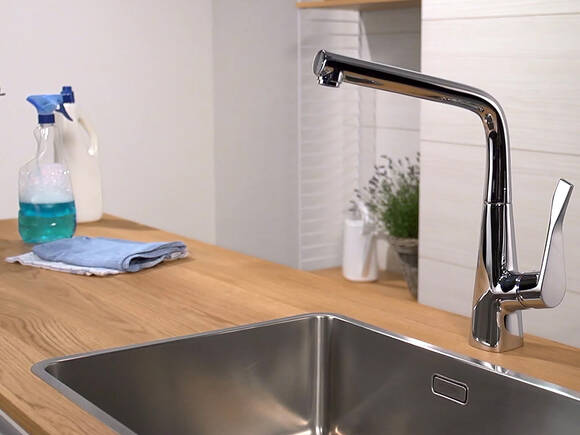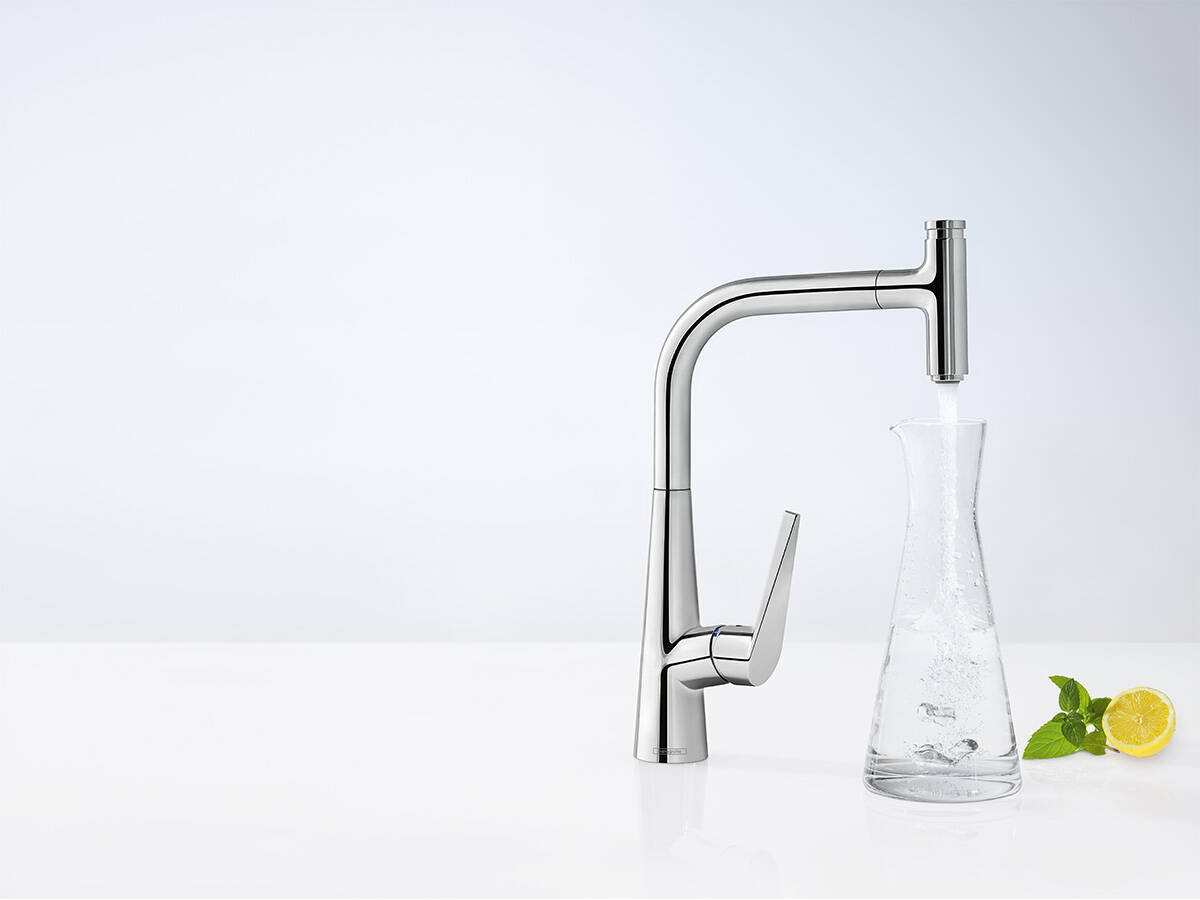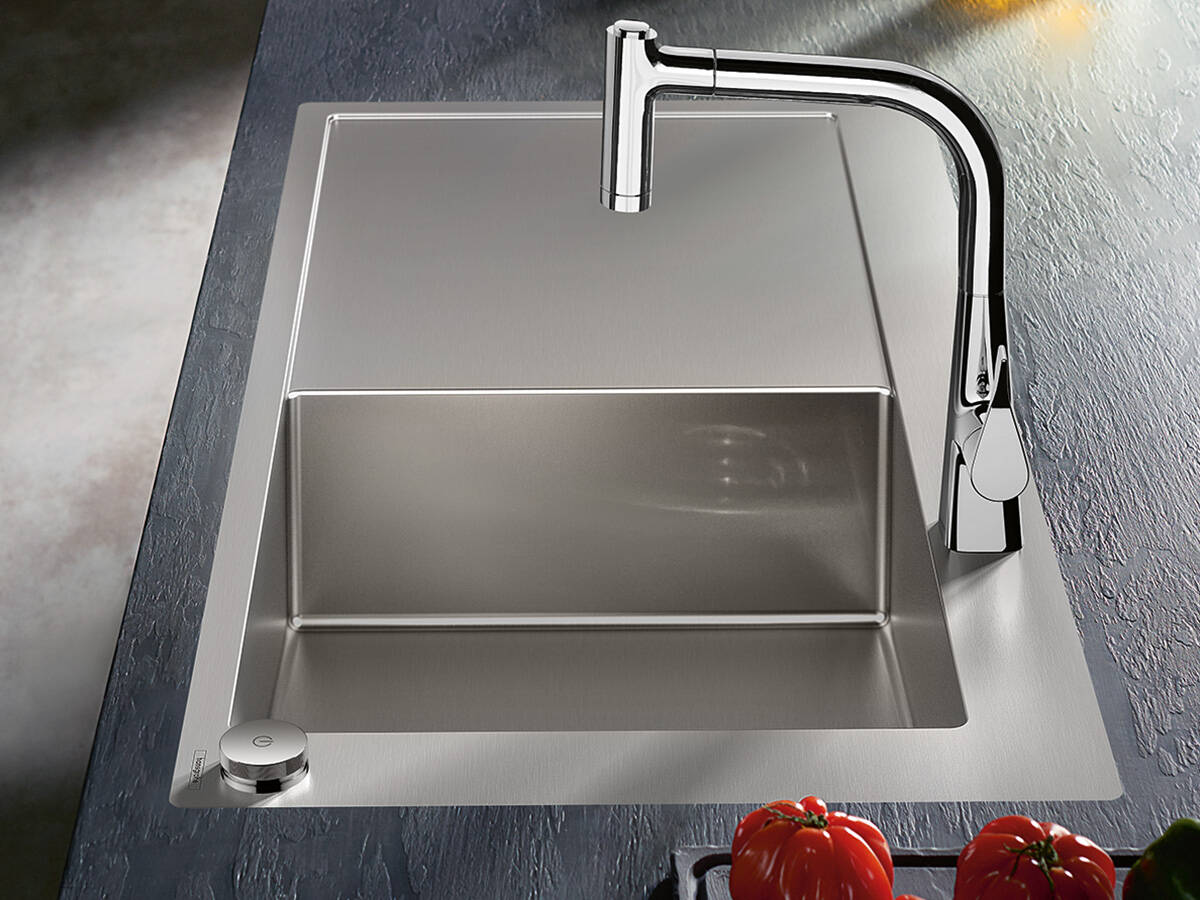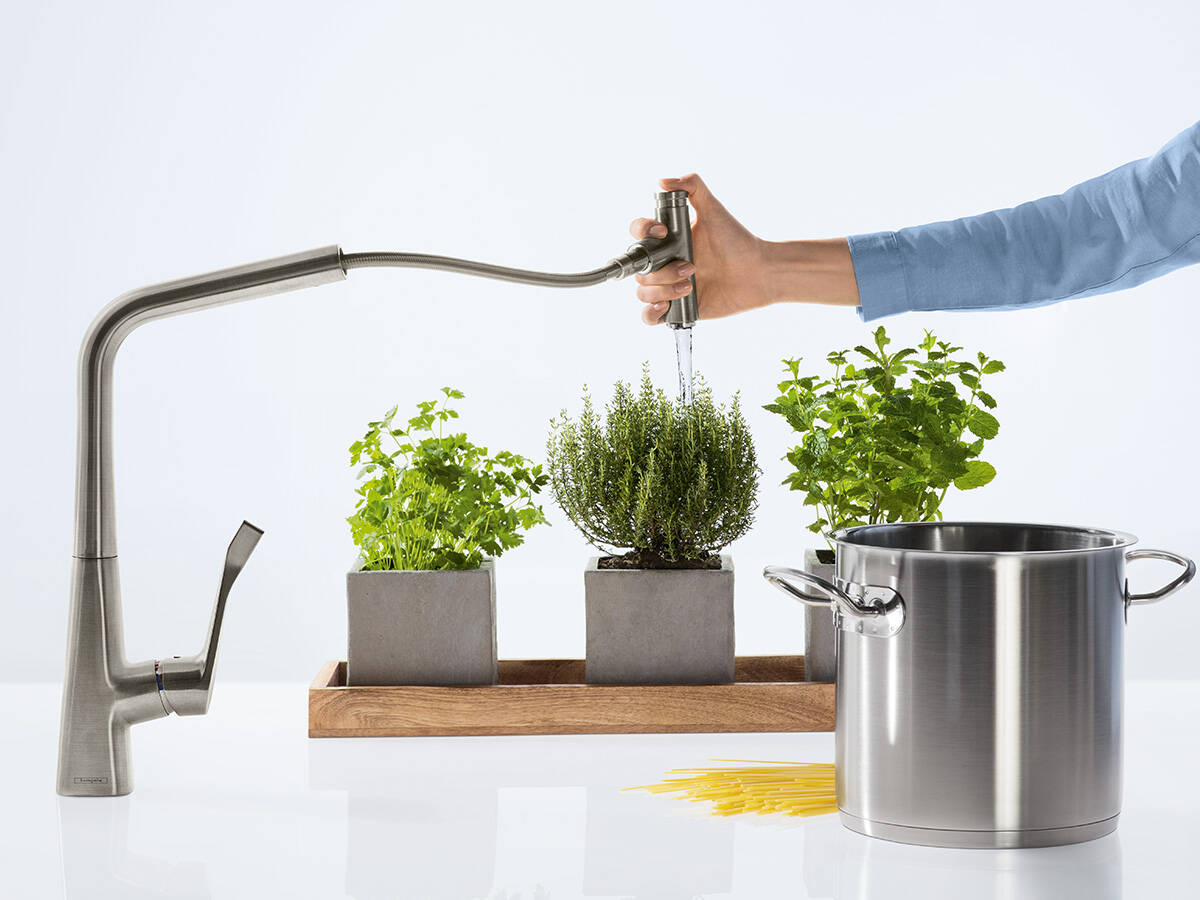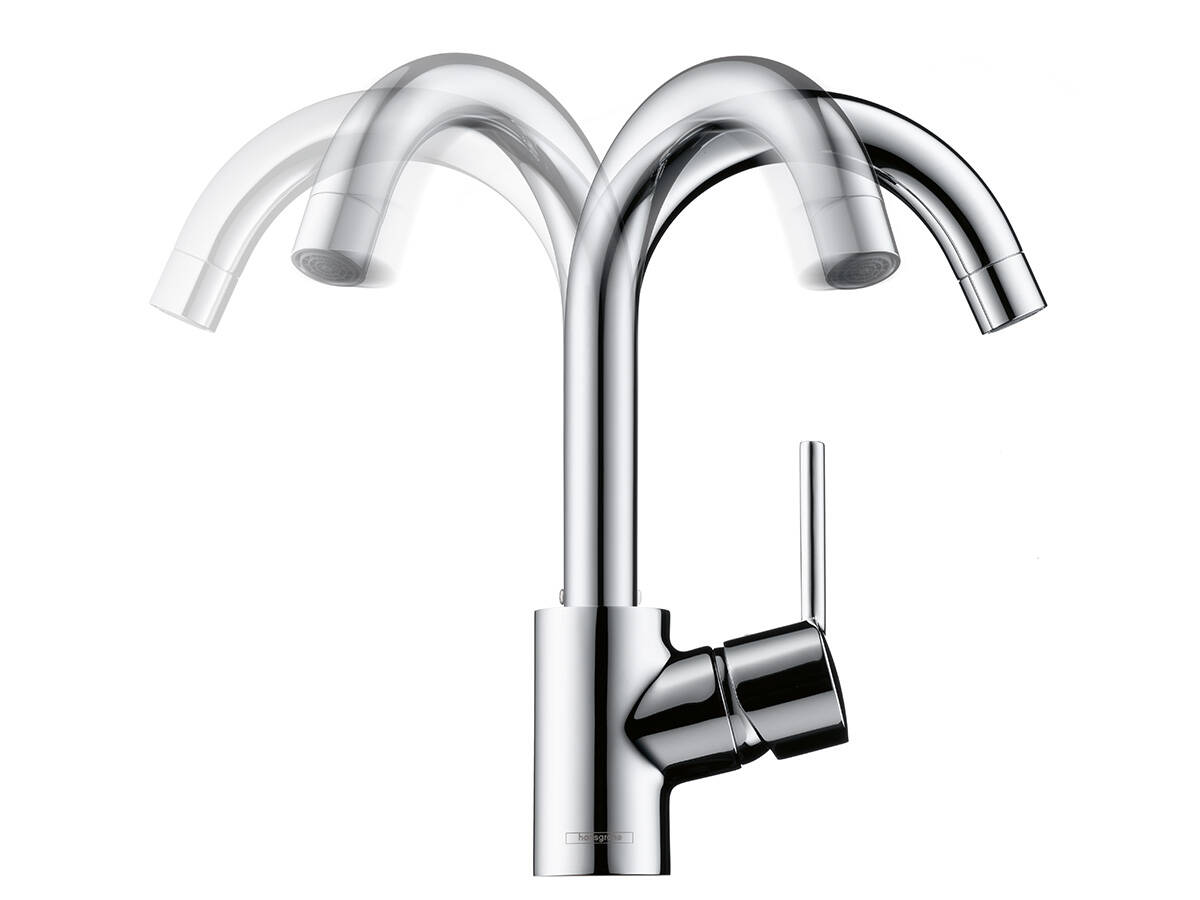 When everything matches up – the functional system solution
Nothing is as convincing as a single-source solution: With hansgrohe combination sinks, the faucet and sink form a perfect team and combine function and design. A special reinforcement in the sink, for instance, ensures that the faucet sits without wobbling. The broad, L-shaped edge provides perfect stage for the high-quality kitchen faucet – and a firm hold, too. 
Authorised dealers
Locate showrooms of authorised dealers near you
hansgrohe Loading Dealer Options
An error has occurred. Please refresh the page.