Raindance Select S with PowderRain
Soft, peaceful and relaxing: Innovation for showering pleasure
The bathroom specialists at hansgrohe developed its newest spray mode, PowderRain. With warm and misty rain droplets in mind, PowderRain indulges your senses with thousands of micro-fine droplets, wrapping your skin in a cacoon of water.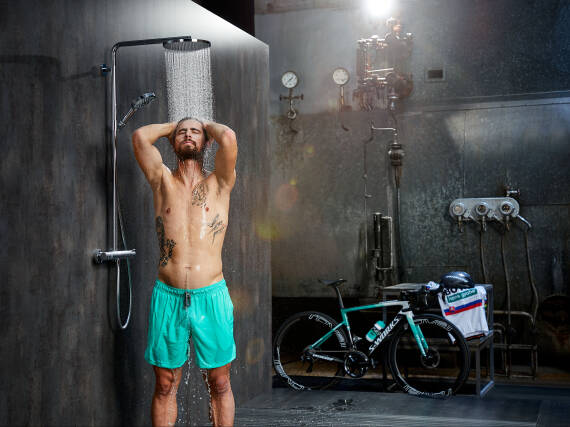 PowderRain: gentle and relaxing thanks to micro-fine droplets
The new micro-droplets feel tremendous on the skin, and, in the most pleasant way imaginable, they show everything you can do with water when it flows through hansgrohe showers. This fine spray gives you more than just a unique shower experience. The flow of water is so sophisticated that it barely makes a splash.
Refreshingly quiet showering
The cocoon of water was developed with your serenity in mind. So that you can feel comfy and relaxed as your shower becomes your own private oasis of tranquility. The delicate spray ensures a uniquely pleasant sensation of water all over your skin. Thousands of micro-droplets provide you with sensual shower enjoyment, as if you were standing in the delicate rain of a tropical forest. The water, which is split up in the shower head is refreshingly quiet as it sprays from the nozzles. The experts at the hansgrohe sound lab have succeeded in significantly reducing shower noise to whisper-quiet levels. This means you can completely unwind during your everyday routine. In addition to the noticeable sound reduction, QuickClean technology means fewer limescale spots & easy cleaning, particularly useful in the open showers that are currently so trendy.
Showering with PowderRain
You can enjoy PowderRain with minimal changes to your shower with the following:
If you want the micro-spray to envelop your entire body, then let PowderRain shower you from above with the Raindance S 180 1jet P shower head.
Technology can be so cuddly
hansgrohe directs water jets in all directions with your well-being in mind. Because PowderRain is based on an innovative technology. The individual PowderRain jets have several fine openings (instead of one) that then atomize the spray into micro-droplets. That's what makes this spray much finer than conventional shower sprays. You actually feel the water, light as a feather, on your skin.
hansgrohe PowderRain products come with other technology innovations that make your life more comfortable:
* Please be sure to have shower heads and thermostats installed by a bathroom specialist.
HGHBWMediaGalleryImageElementComponentModel (8810917987388@4)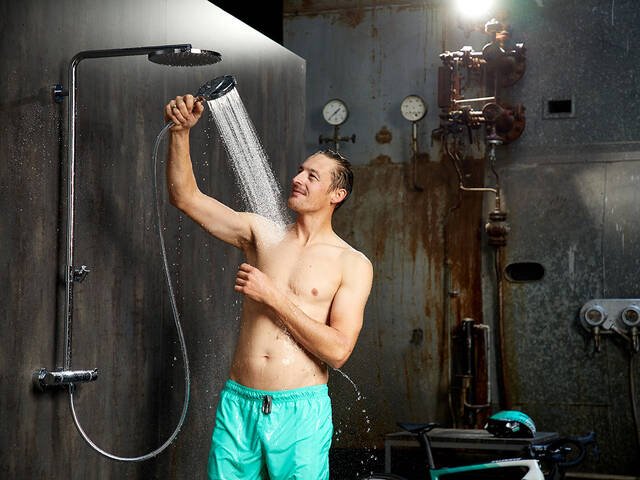 HGHBWMediaGalleryImageElementComponentModel (8810918020156@4)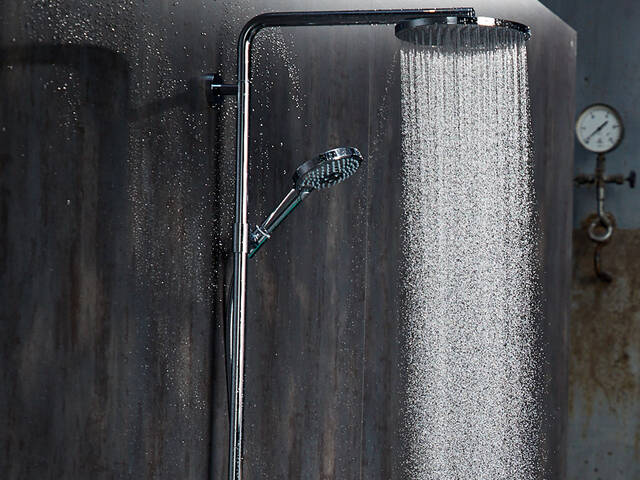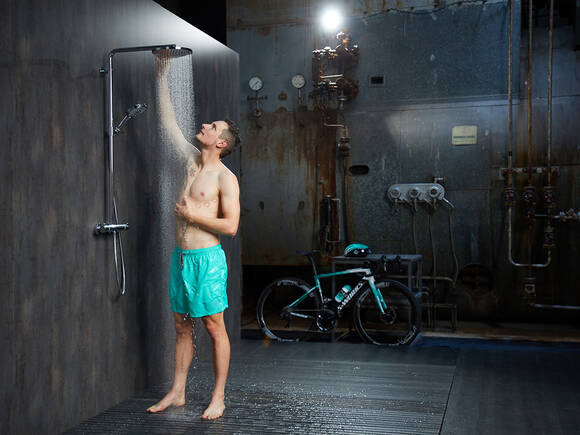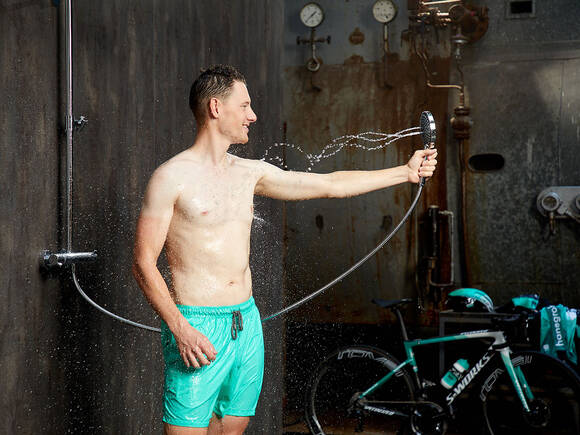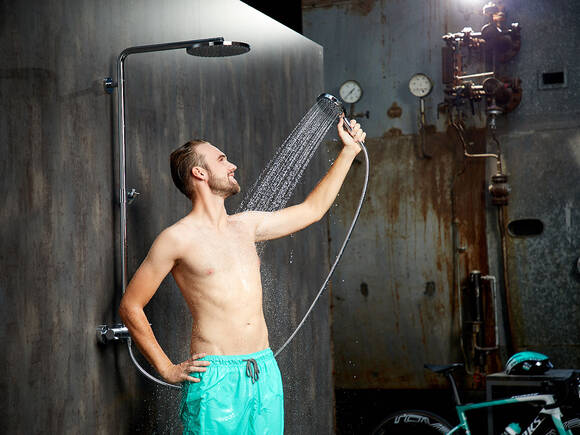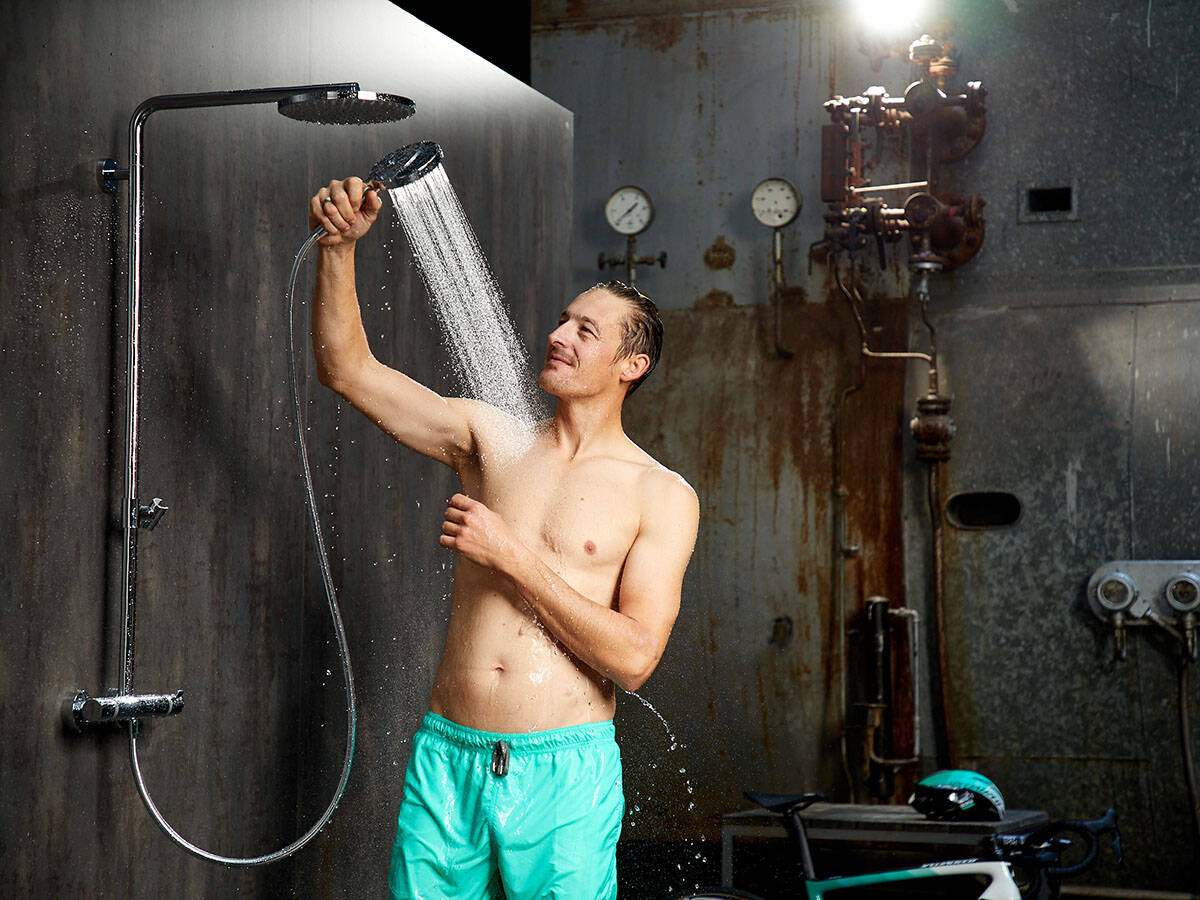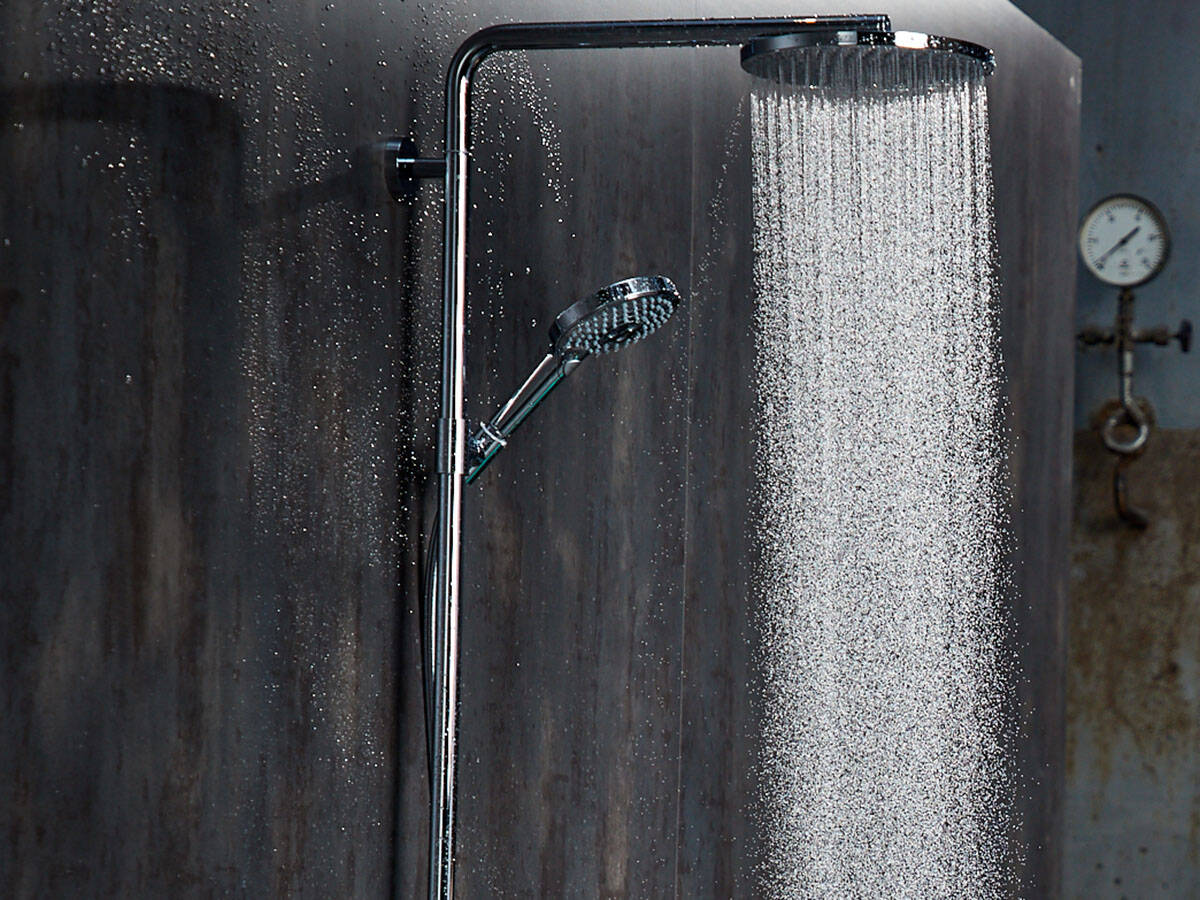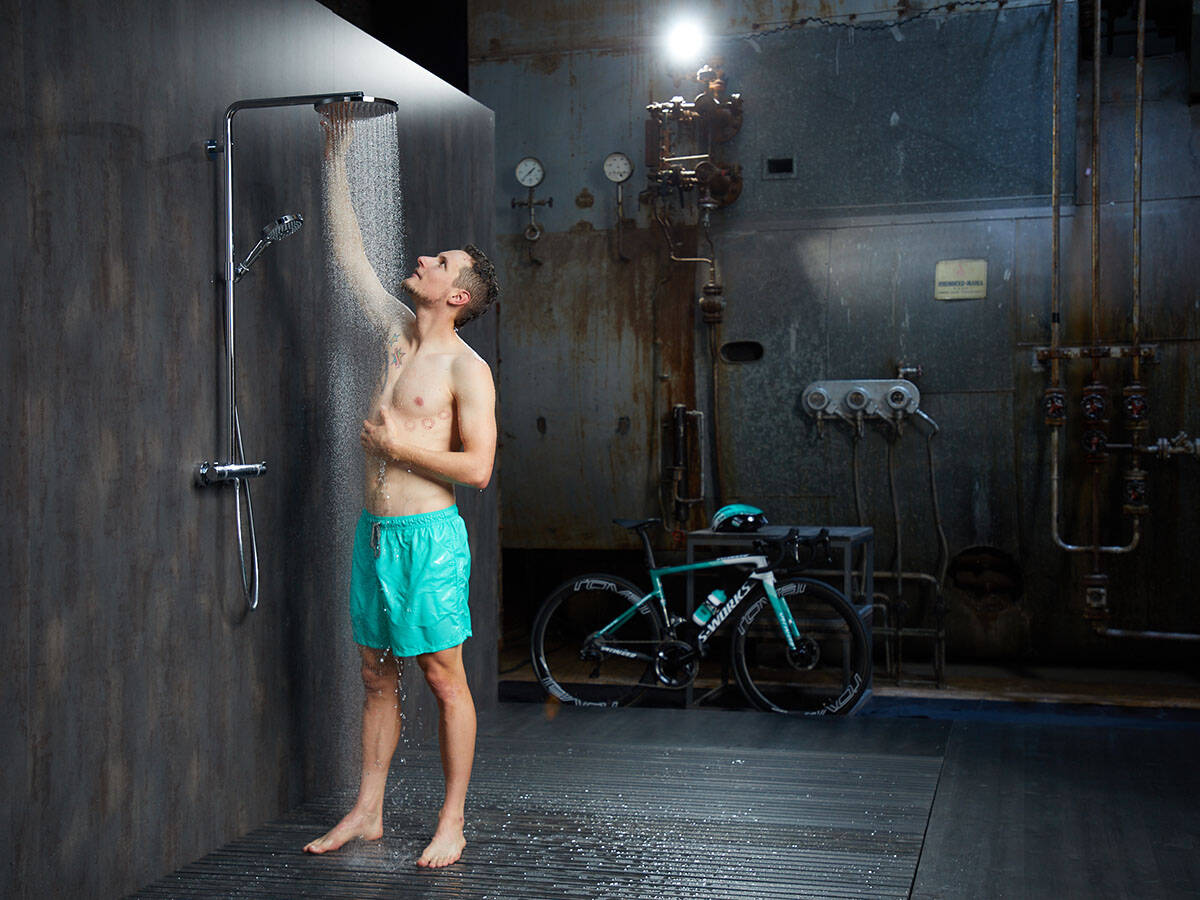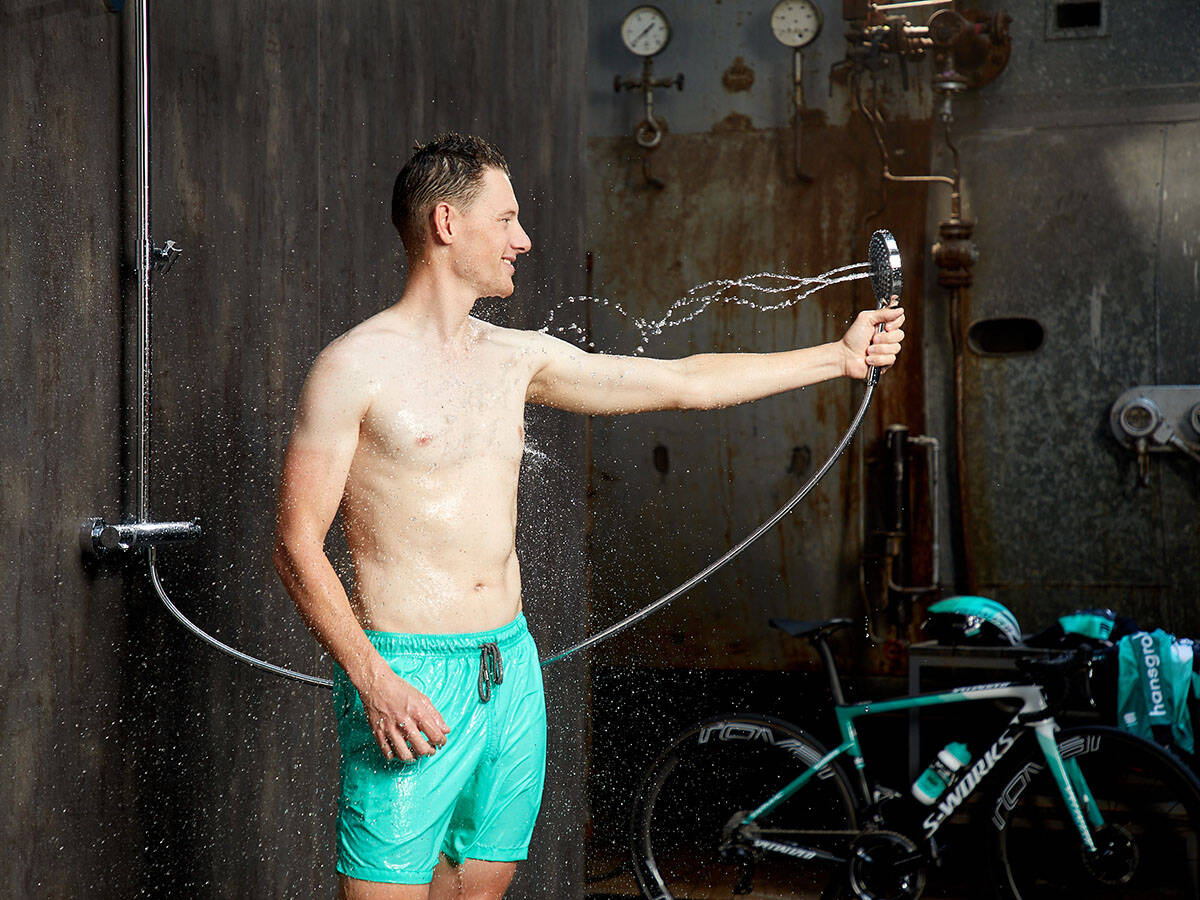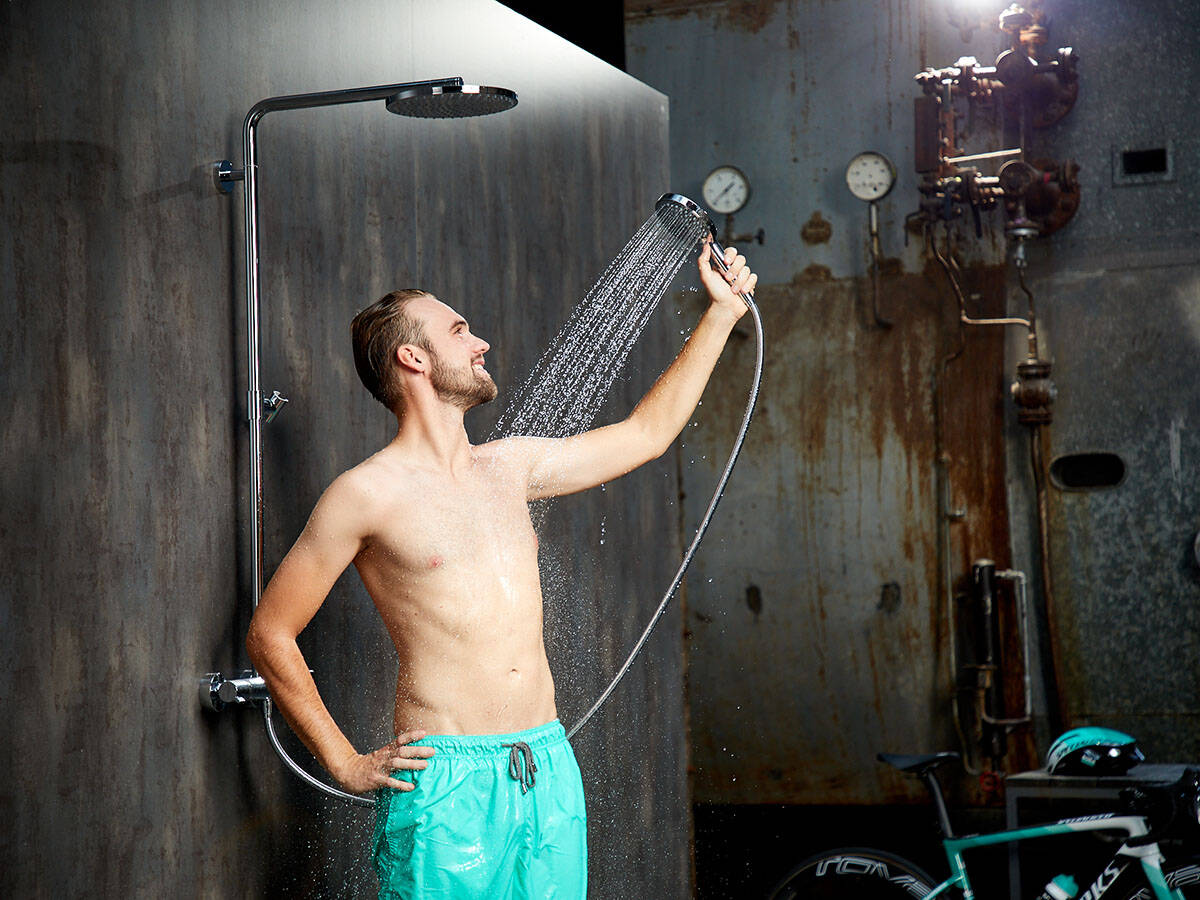 *1,500 consumers tested the hansgrohe PowderRain in December 2018 with trnd, an interactive marketing community in Europe.
Authorised dealers
Locate showrooms of authorised dealers near you
hansgrohe Loading Dealer Options
An error has occurred. Please refresh the page.