A new Opulence in the bathroom
Opulence in the bathroom: Ideas for sensual design with modern technology
Avantgarde fixtures in the bathroom express the courage of individuality and the excitement of cutting-edge design. Opulent design and modern functionality join forces in a stylistically pure setting. The minimalist architecture generously highlights natural stone, elegant ceramics and exclusive faucets. This atmosphere of concentrated elegance is inviting and enjoyable.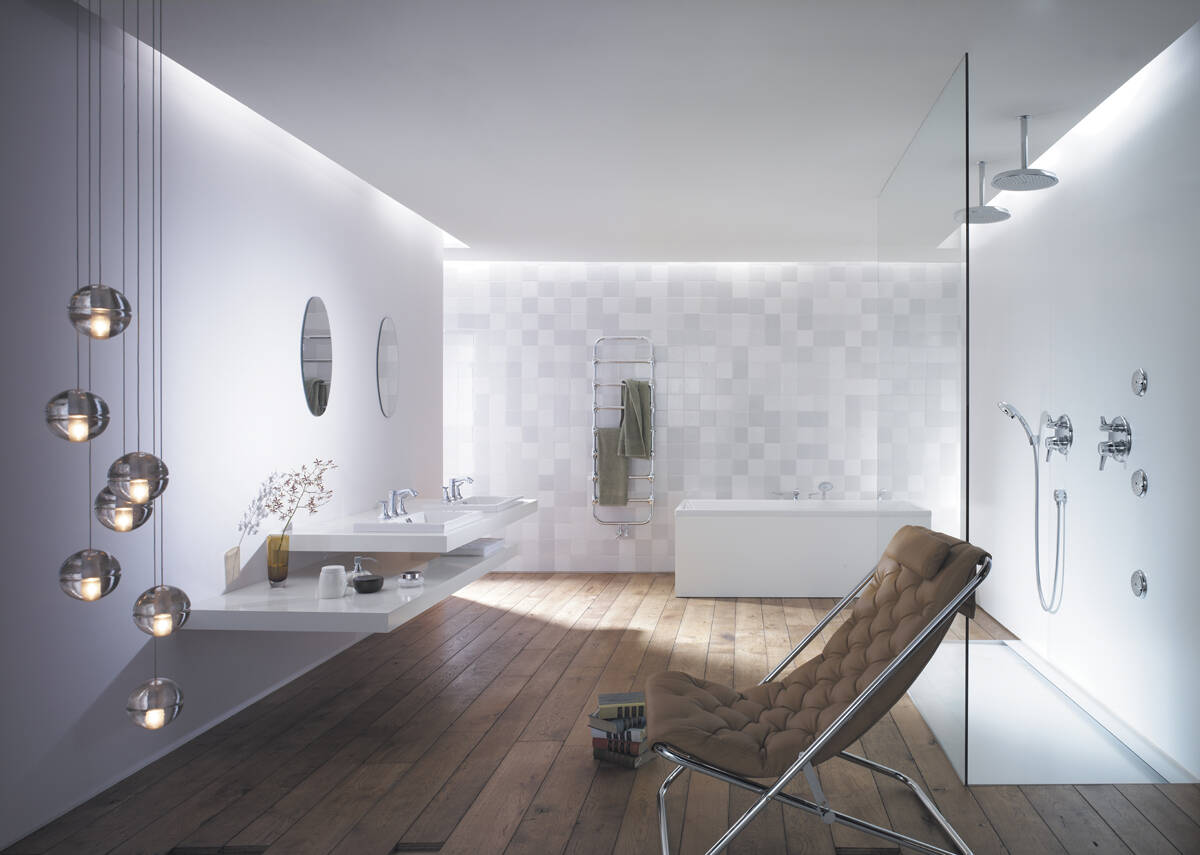 Avantgarde bathroom, emotionally designed
Avantgarde bathroom design inspiring a sensual-modern style
Do you love the sensual effect of modern architecture in natural surroundings? Turn your bathroom into a retreat with floor to ceiling windows, combining the minimalist bathroom interior with the garden landscape. Relaxation is easy in an airy setting focused on the essentials. The sink, the freestanding bathtub and a floor-level shower are grouped on a flat, natural stone to create a spa-like atmosphere. With seating near the window and shelf for personal items, the bathroom becomes a personal wellness retreat.
The harmony of stylish room design and technological innovation
At hansgrohe, stylish bathroom design is inseparably linked to technological perfection and ease of use. With flowing silhouettes and chrome and white design, PuraVida range faucets spotlight innovative bathroom design. Here, the sensual interplay of form and texture harmonizes with bathroom ceramics. Bright, large-format stone tiles and ceiling areas of exposed concrete or pure white plaster complete the ambiance. Centrally positioned, the Rainmaker Select shower pipe structures the room. In addition to its vibrant white-chrome look, functionality ensures comfortable water usage.
Authorised dealers
Locate showrooms of authorised dealers near you
hansgrohe Loading Dealer Options
An error has occurred. Please refresh the page.