A bathroom free of tripping hazards
The floor-level shower: Open to one and all
Would you like to feel safe in the shower without worrying about tripping hazards? We'll tell you what you need to keep in mind with floor-level showers. Whether you are building a new bathroom or refurbishing your existing one, this contemporary solution gives you greater comfort and the bathroom a visual gain in space. You have a wide range of possibilities for individual design, as our planning guide shows.
 
Here's how to design a floor-level bathroom and enjoy a gain in visual space
A bathroom free from edges and levels represents modern architecture. Even in small bathrooms, areas that merge into one another provide greater freedom of movement and create visual spaciousness. With the floor-level shower, you set a design accent that enhances the value of your home. Are you also thinking about giving the bathroom more longevity? A step-free entry to the shower is a safer choice for young and old alike.
New construction or renovation – make showering boundary-free!
The floor-level shower can be realized in nearly any setting, thanks to the very latest in bathroom technology. If you are building new construction, you should discuss your wishes at an early stage with the architect or bathroom planner. This way, the necessary floor structures and drain locations can be planned in time. 
The barrier-free solution is also ideal for updates of old buildings. First, the bathroom professional checks structural conditions before deciding on one of the innovative, space-saving drain systems. Once installed,  there is a seamless transition to the surrounding floor structure without any threshold.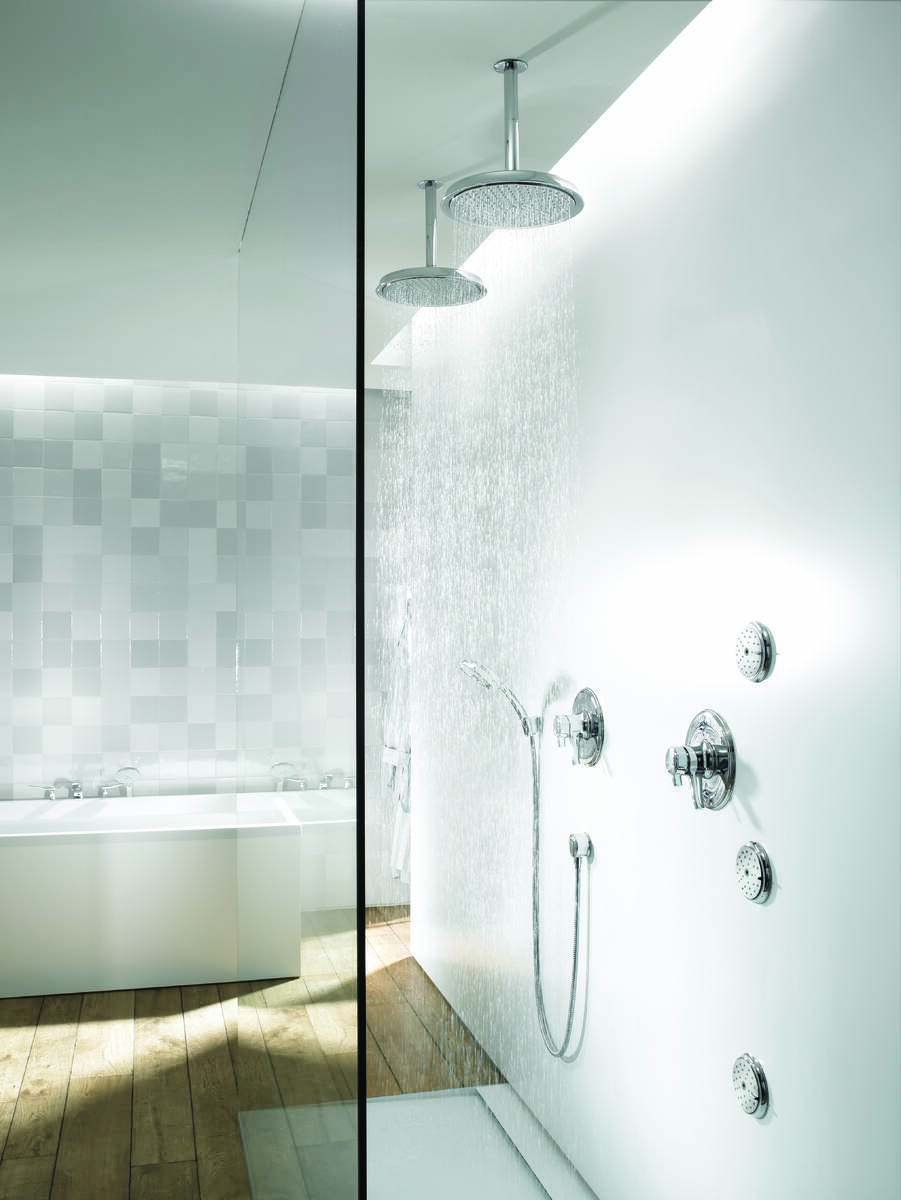 Design your floor-level shower
Floor-level plans offer you different options to choose from:
The modern, extra-flat shower floor (made of steel enamel or sanitary acrylic) is installed at practically floor level, where it visually fuses with the floor surface. Seamless also means: easy-care. The shower is available in colors to match the tiles or other surfaces, and with anti-slip effects. Choose from among different formats and plan the drain position unless this is already pre-determined. 
Or you can customize with tiles – depending on the circumstances of the room. This is particularly convenient if you opt for underfloor heating. Large formats are the trend and are also available with an anti-slip surface. The continuous tile throughout look is stylish, making small bathrooms look more generous.
The drain can also be integrated into the wall: This ensures even greater freedom of movement and simplifies care of your product. This minimalist solution fits perfectly with Shower Comfort XXL. Budget accordingly for planning and professional installation.
With the shower board, you can opt for ceramic tiles or natural stone to match the rest of the bathroom.
The open design ensures unlimited shower pleasure
If the shower is in a corner, consider a frameless glass divider to provide the bathroom with maximum visual transparency. Or choose a "walk-in" solution. This option does away with doors, completely integrating the shower area into the open bathroom.
HGHBWMediaGalleryImageElementComponentModel (8810905044028@4)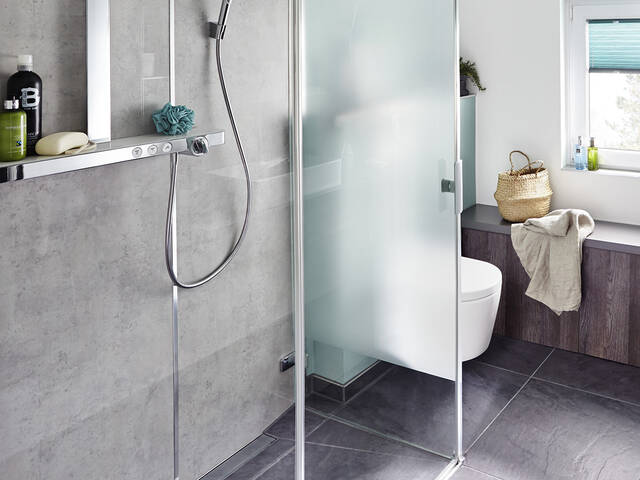 HGHBWMediaGalleryImageElementComponentModel (8810904945724@4)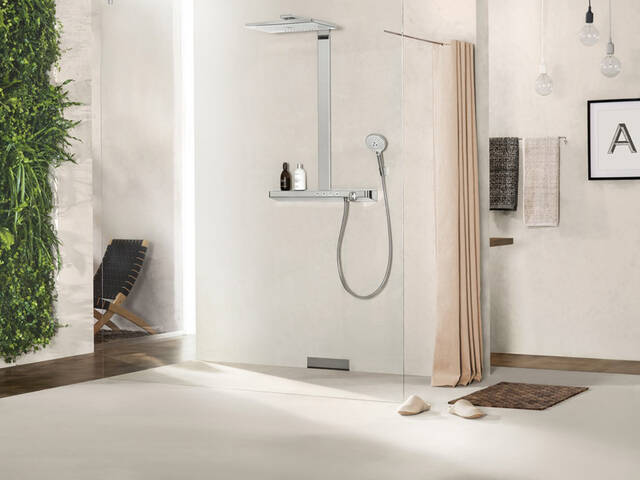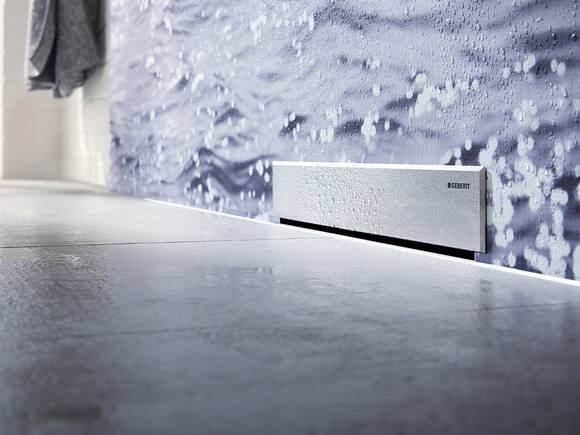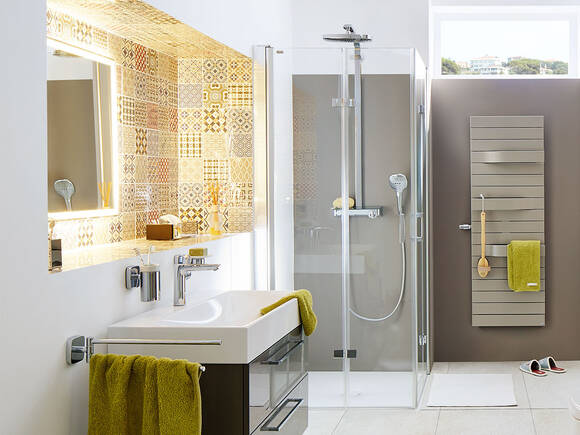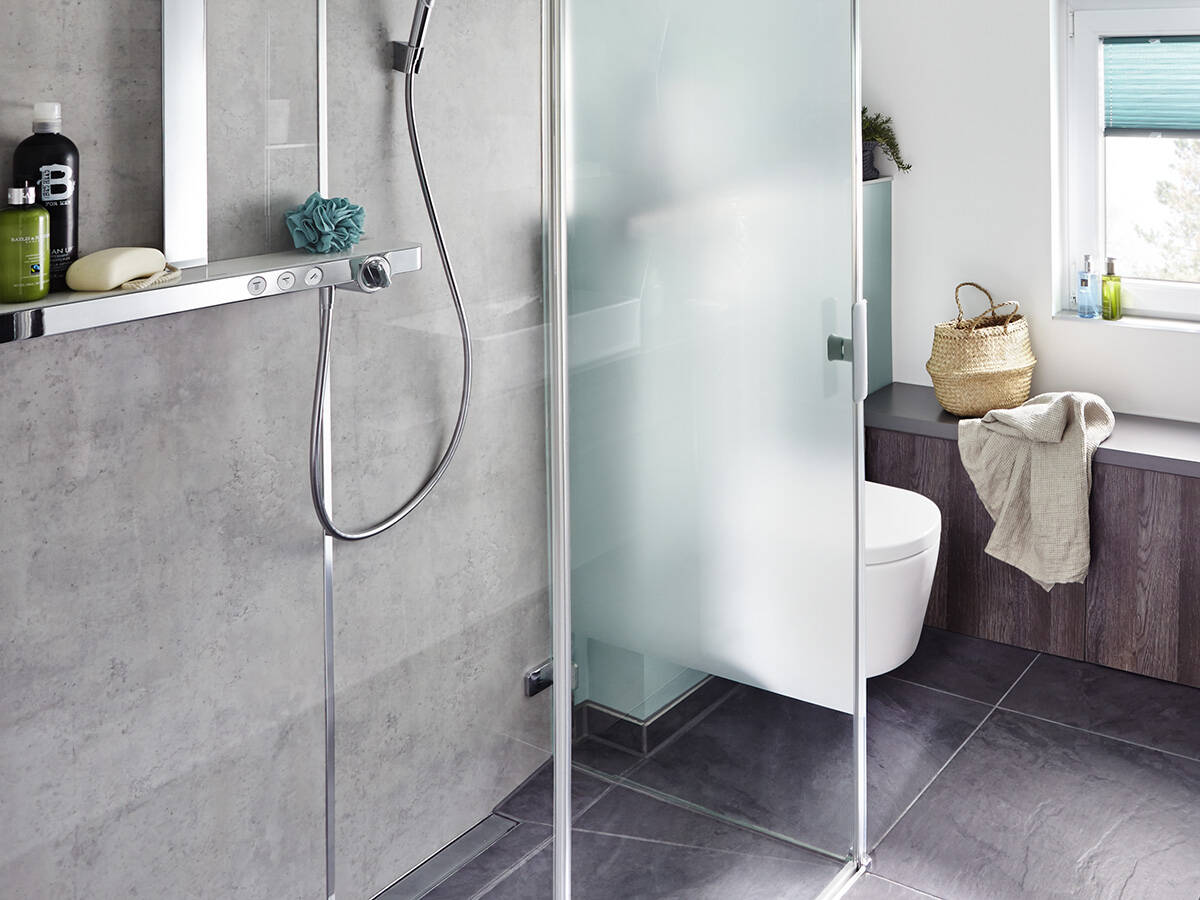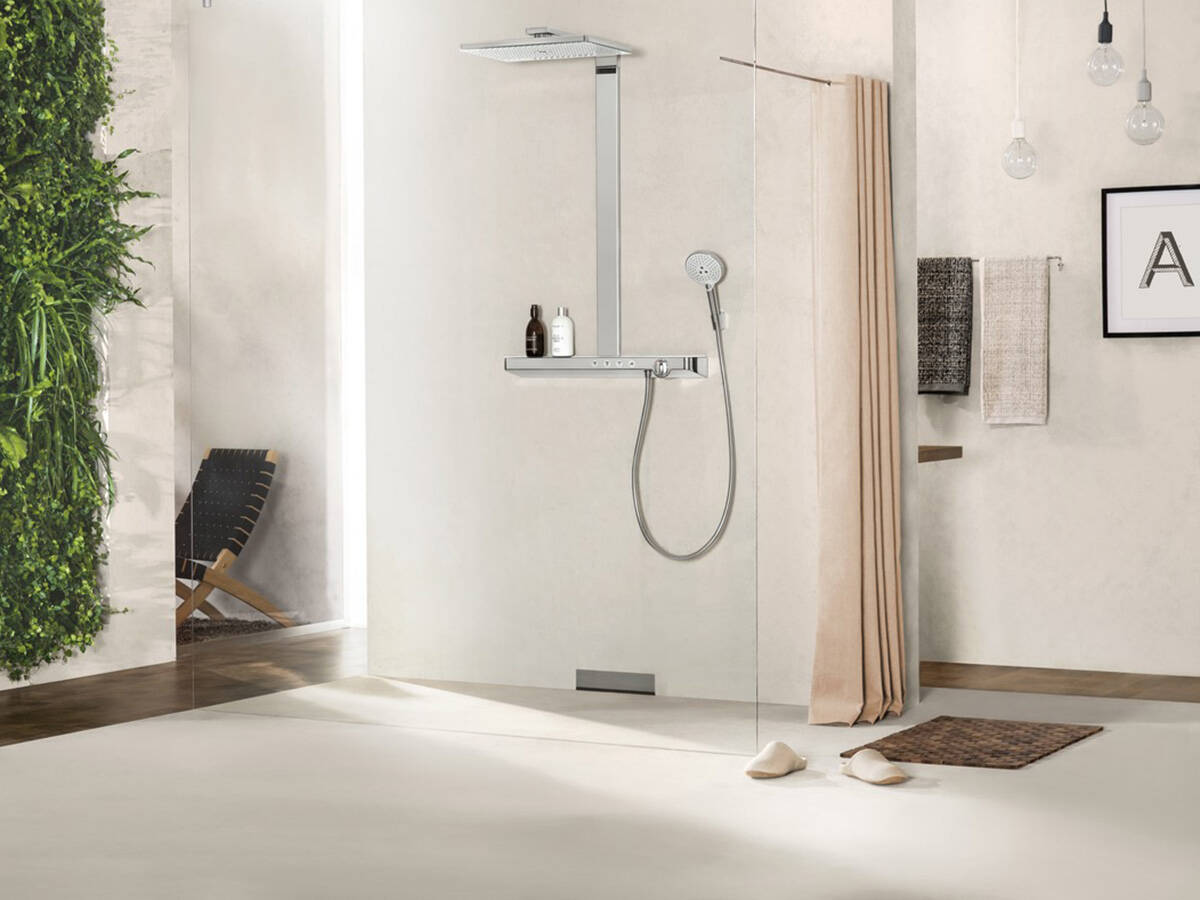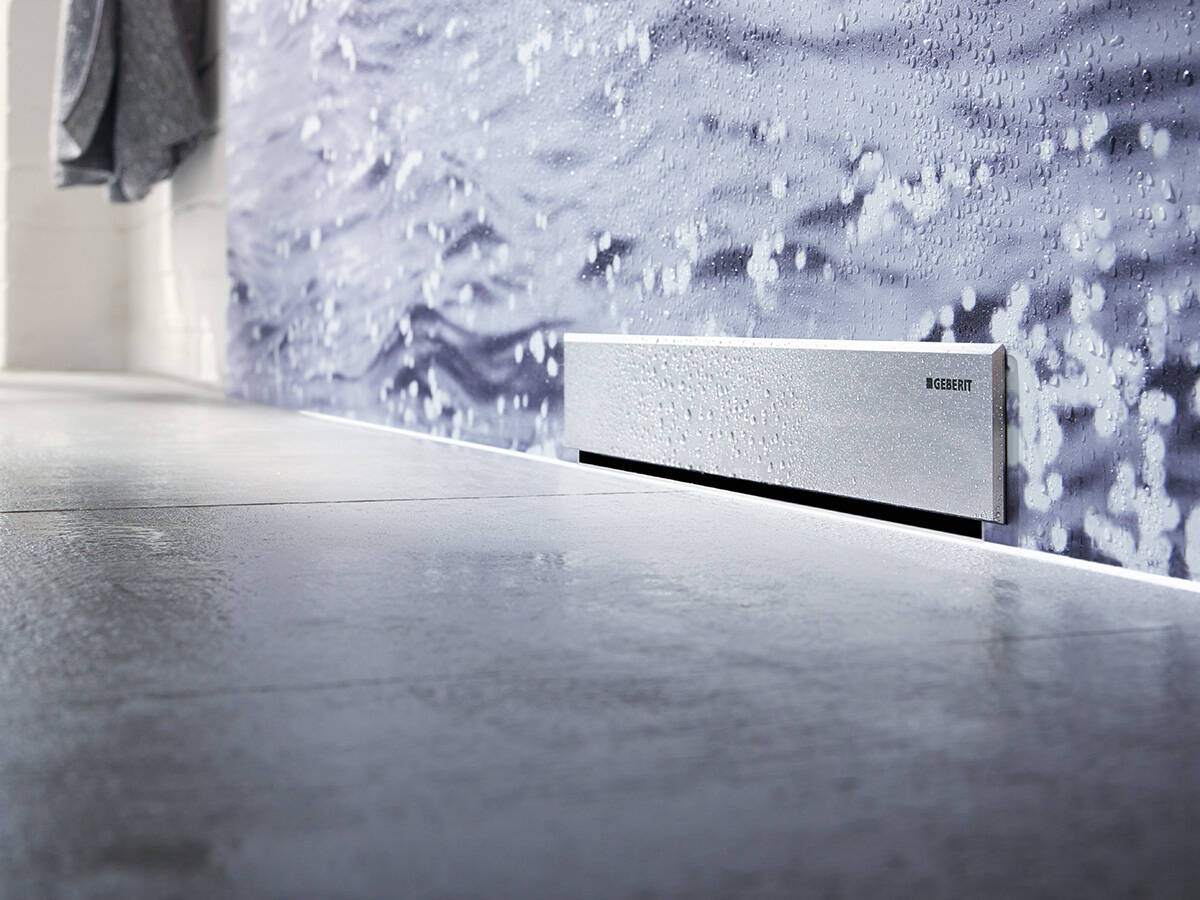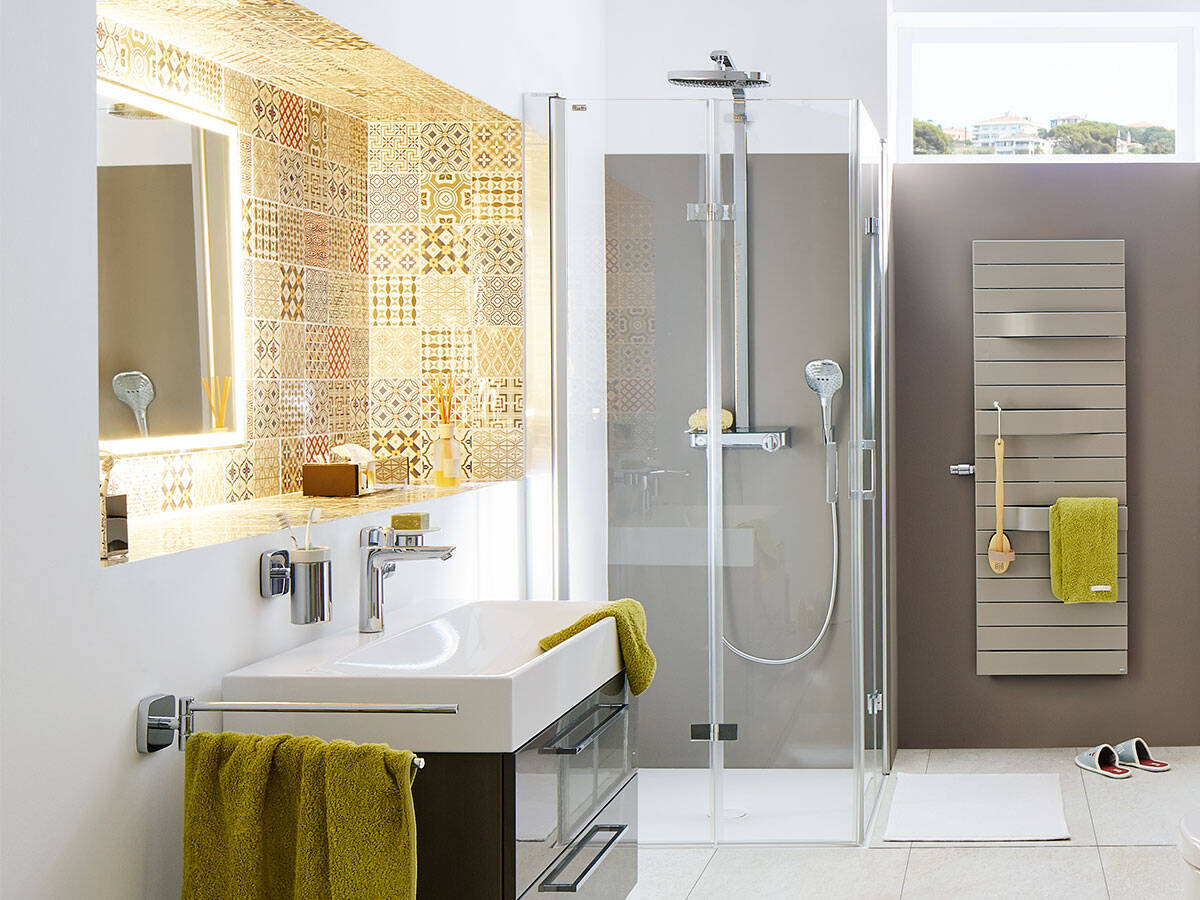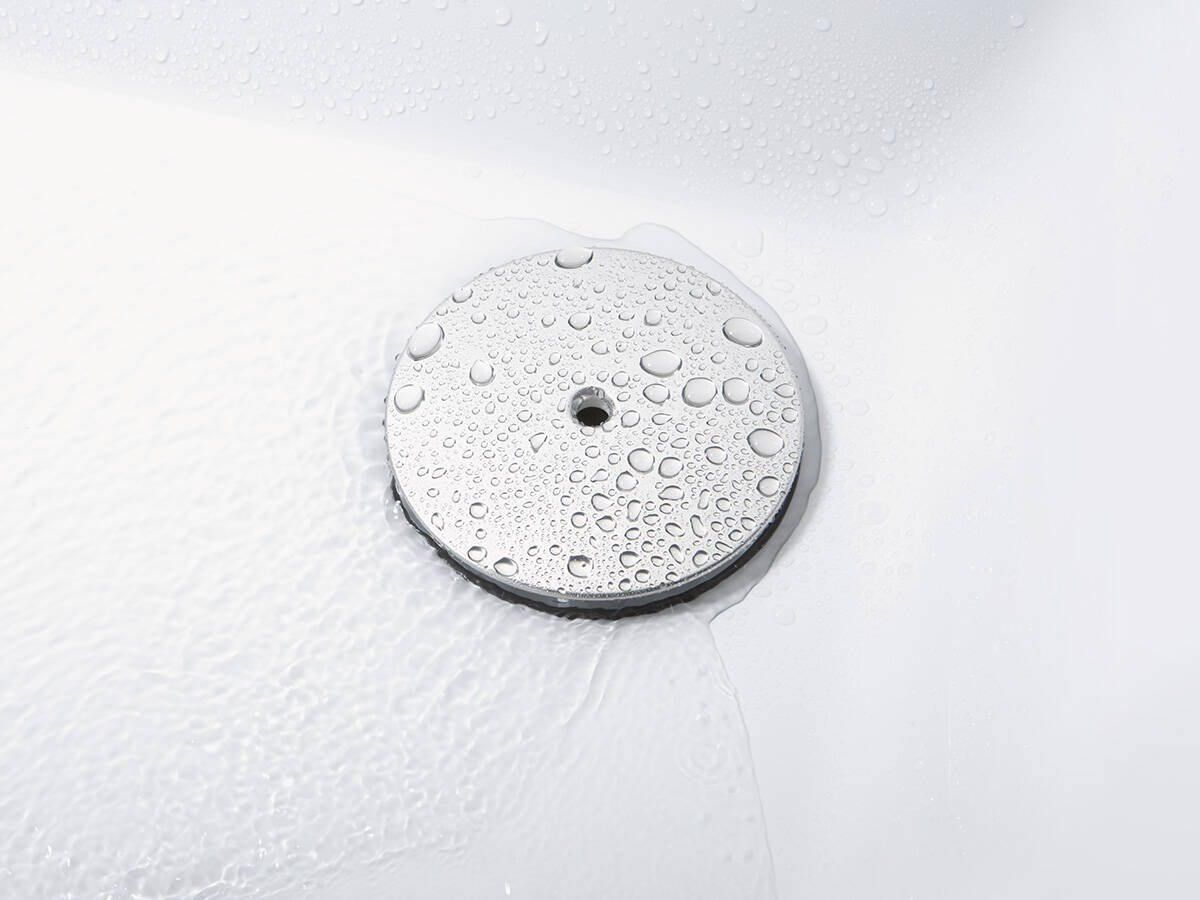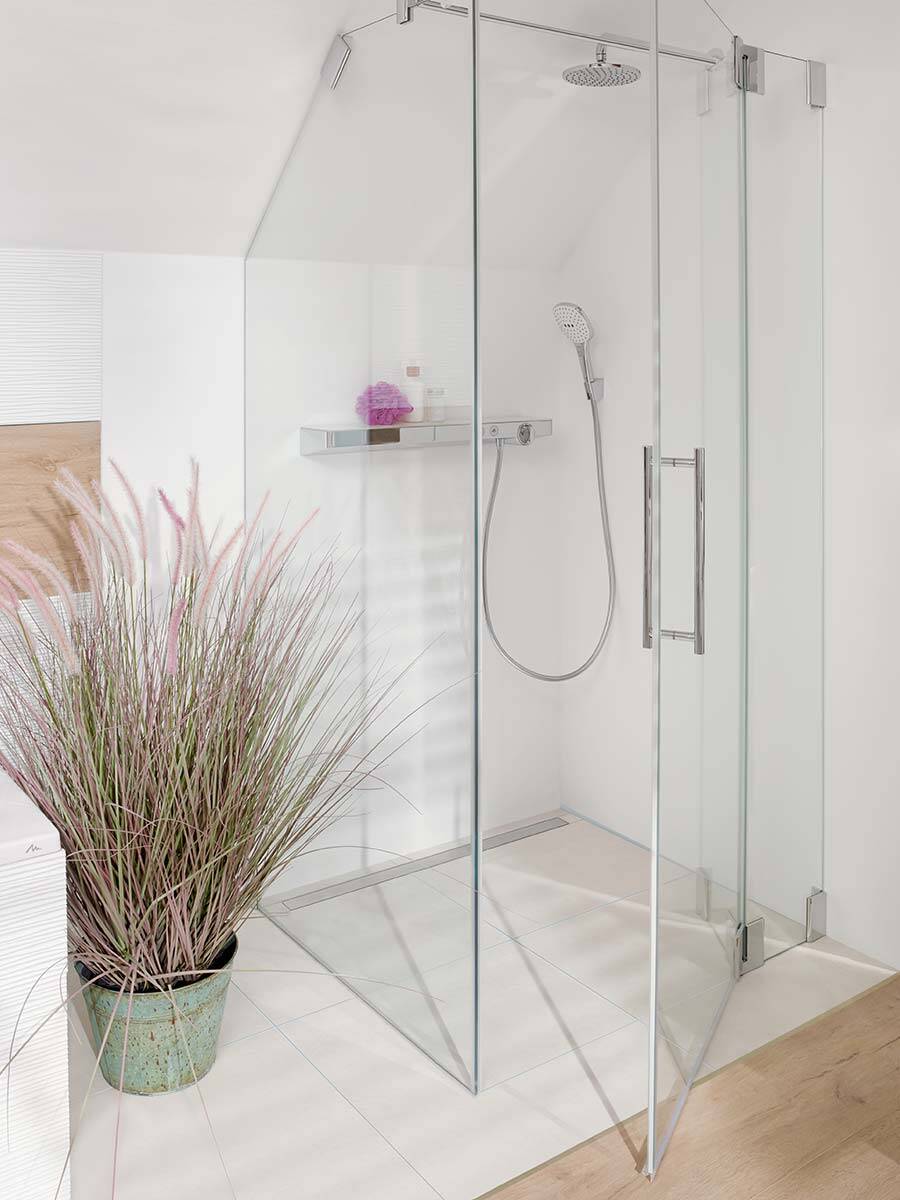 Find dependable drain systems for showers by hansgrohe
At hansgrohe, you will find drain systems for the shower that work strongly and reliably, which is important for large showers such as our Raindance shower heads. Drains for the shower are easy to install, technologically sophisticated and high-performance. hansgrohe currently does not offer any drain systems for freely designed shower surfaces without a bathtub.
Authorised dealers
Locate showrooms of authorised dealers near you
hansgrohe Loading Dealer Options
An error has occurred. Please refresh the page.