Suggestions for a minimalist bathroom
The avant-garde style in the bathroom: Private refuge with a futuristic design
A bathroom with avant-garde furnishings shows the joy of experiential play with forms, colors and materials. Ideally, this "style-making" seeks a way to combine expression and function. With their lively contours and clever technologies, faucets and showers by hansgrohe highlight the pioneering style of the avant-garde in the bathroom.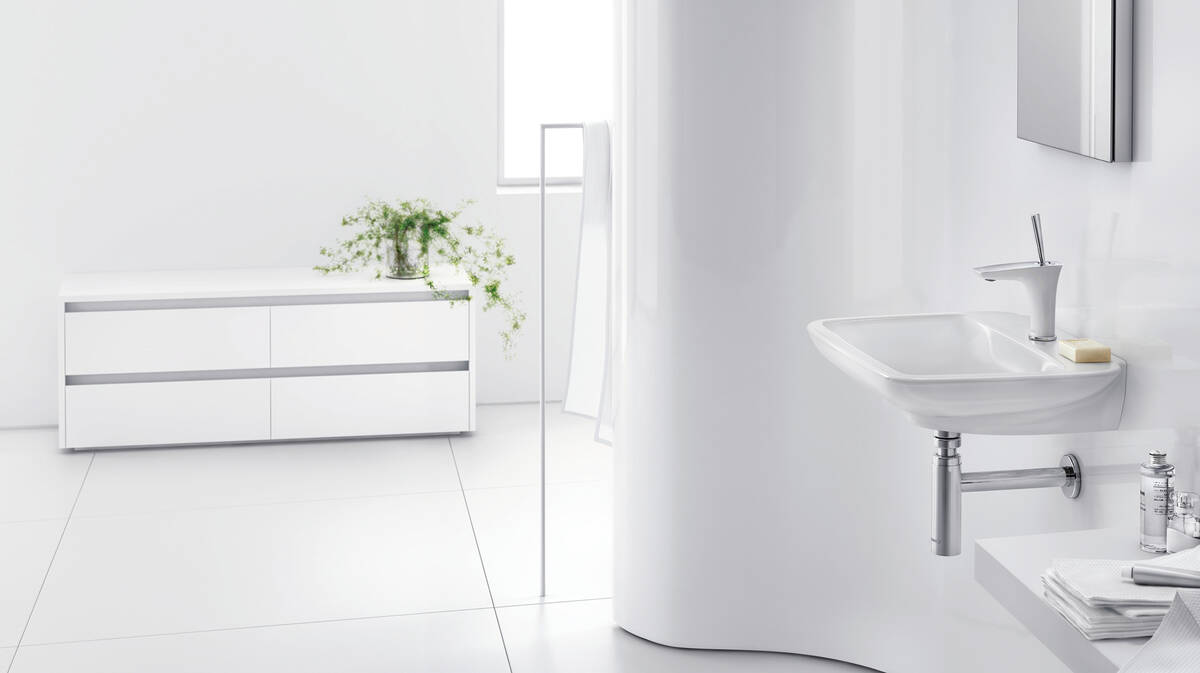 Avant-garde style and creative spatial planning
With its creative profile, avant-garde bathroom design fits an exclusive living style. You can realize these extravagant furnishings in modern architecture or in an exquisitely renovated old building. If you want to create an unique interior, seek inspiration in your surroundings and rethink the conventional specifications of design. Let yourself be guided by the unconventional character of the avant-garde by:
paying attention to aesthetic enjoyment and fullness of function when dealing with forms, colors and materials;
developing a strong sense of quality, durability and sustainability.
The best approach to avant-garde design in the bathroom is a holistic one. Realize this both in spatial planning and in the interior design.
Imaginative ideas in the avant-garde bathroom
The spatial effect in an avant-garde bathroom is the outcome of clever planning. There are different ways to explore new paths in bathroom design:
Take an innovative approach to room heights and levels – for example, by making creative use of roof slopes, installing risers or finding original ways to break up the interior with structuring elements in different forms and heights.
Create individual worlds of experience and, in the process, take into account wellness and functional areas as well as zones of relaxation and calm.
Skilfully integrate the bathroom into other residential and living space areas – through generous views or transitions to the outside, for instance. Also, through open connections to sleeping, dressing or other retreat areas.
Innovatively designed rooms form the framework for avant-garde style in the bathroom. Topping off the design is the selection of fittings and technologies for comfortable and efficient enjoyment of water.
High-quality fittings in the avant-garde bathroom
Avant-garde bathroom design is based on an expressive linkage of shape and function. Clear and unadorned contours set the stage. A creative withdrawal to the essentials creates space for sensual enjoyment. Select materials, high-quality, individually manufactured furnishing elements and innovative technologies are characteristics of an aesthetically discerning and sustainable design.
Natural stone and large-format tiles, exposed concrete, areas in pure white and generous glazed fronts usually form the understated framework for an avant-garde interior.
Precise geometric shapes and a space-calming symmetry bring clarity to this ambiance.
The workmanship of valuable woods underscores a natural lifestyle.
A muted color concept gives the bathroom warmth and brings elegant, white bathroom ceramics and exclusive faucets to the forefront.
Along with full comfort, the conscious approach to water and energy lies at the heart of the avant-garde bathroom design.
Award-winning design and efficient water enjoyment
The characteristic features of an avant-garde bathroom include extraordinary combinations of materials and exclusive compositions of shapes and colors. The faucets in the PuraVida range shape the ambiance with a sensual language of forms. The harmonious look of its two-material principle combines finishes in white and chrome to create an organic whole. Aesthetics, ergonomics and pioneering technology are fused in the sculptural contours.
HGHBWMediaGalleryImageElementComponentModel (8810889118780@3)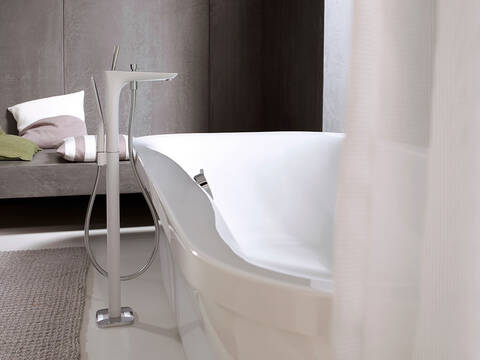 HGHBWMediaGalleryImageElementComponentModel (8810889151548@5)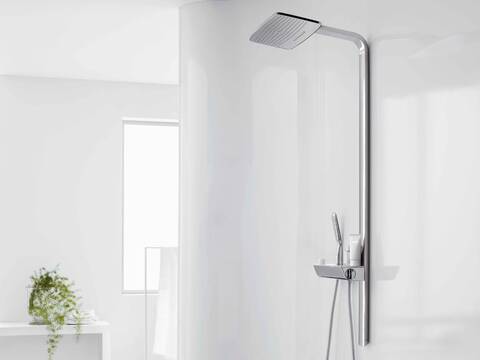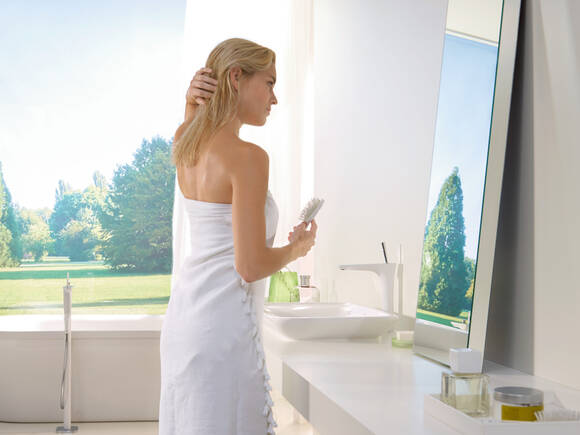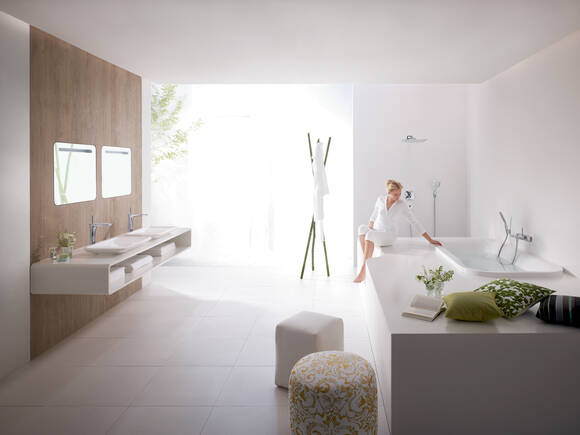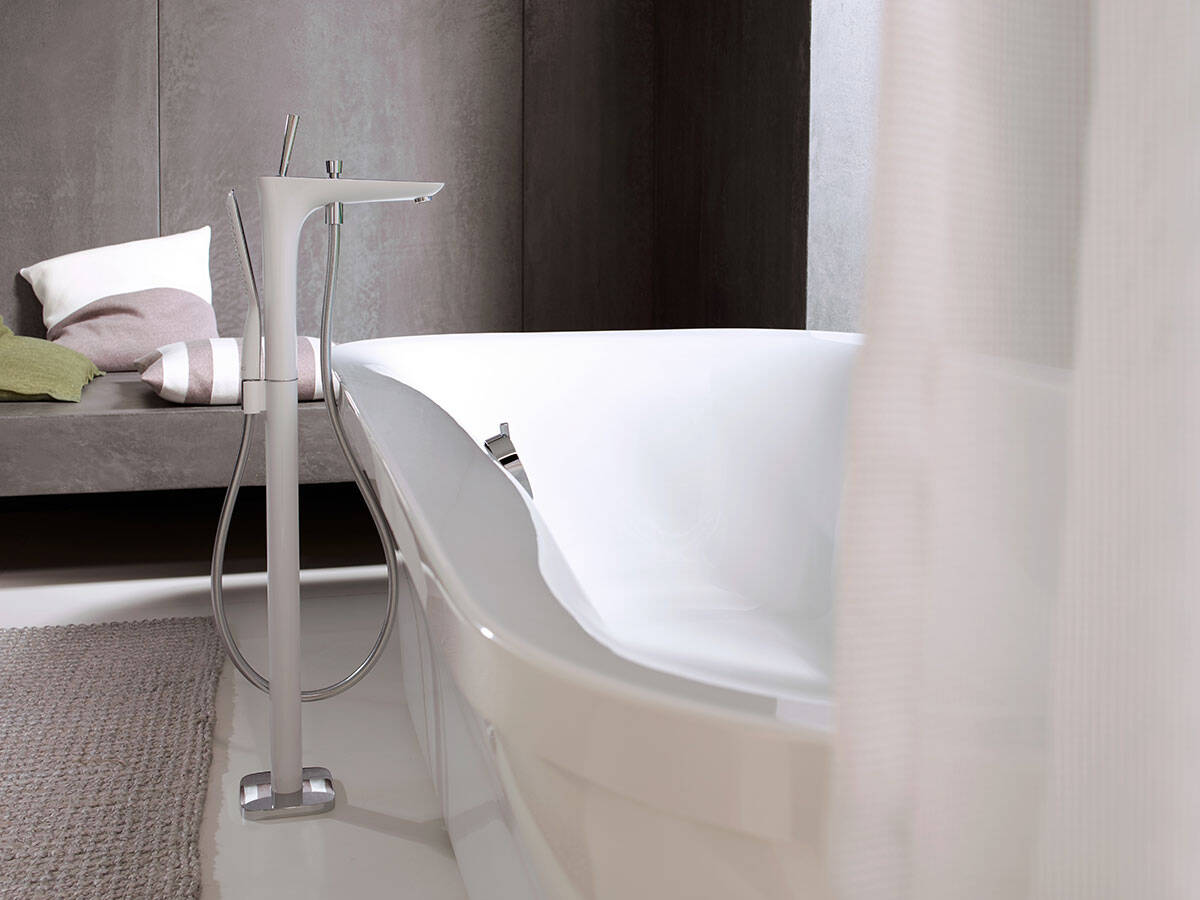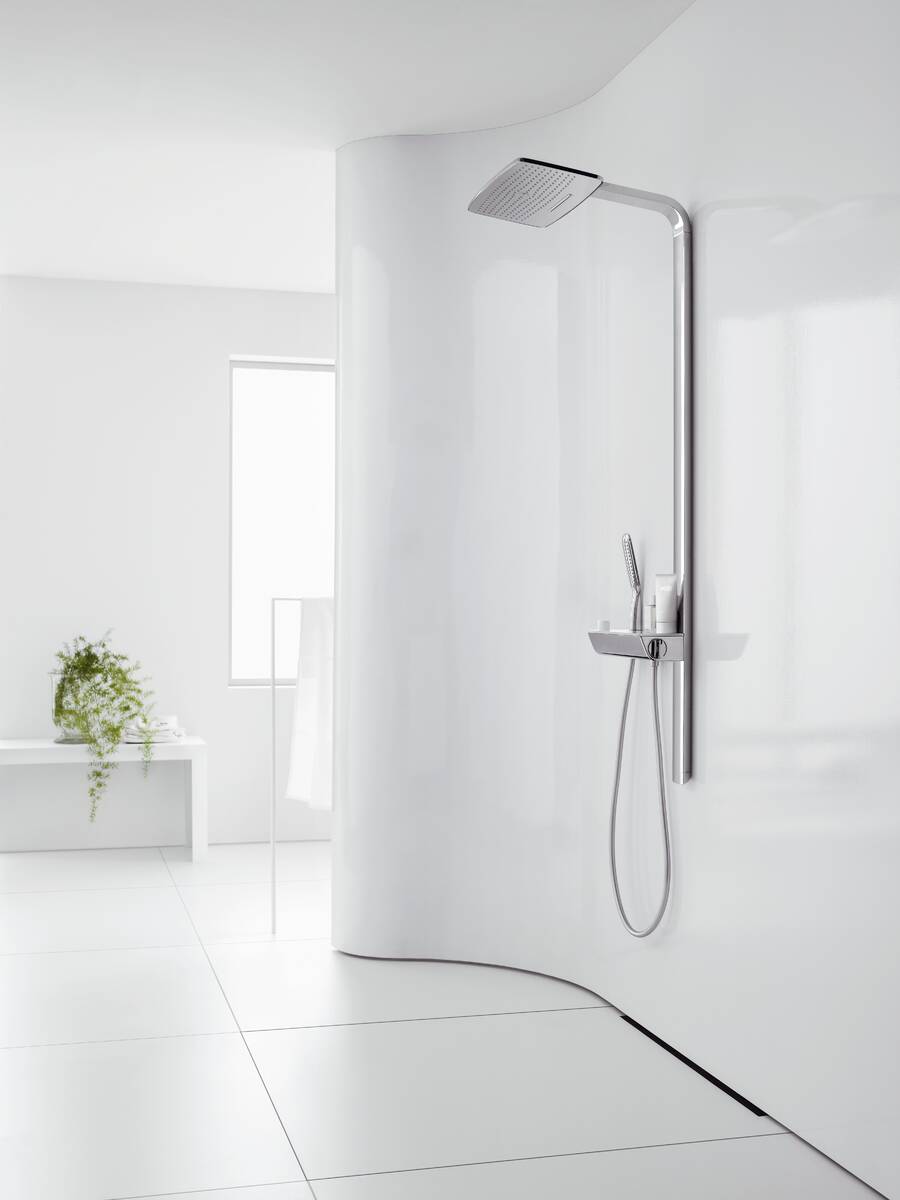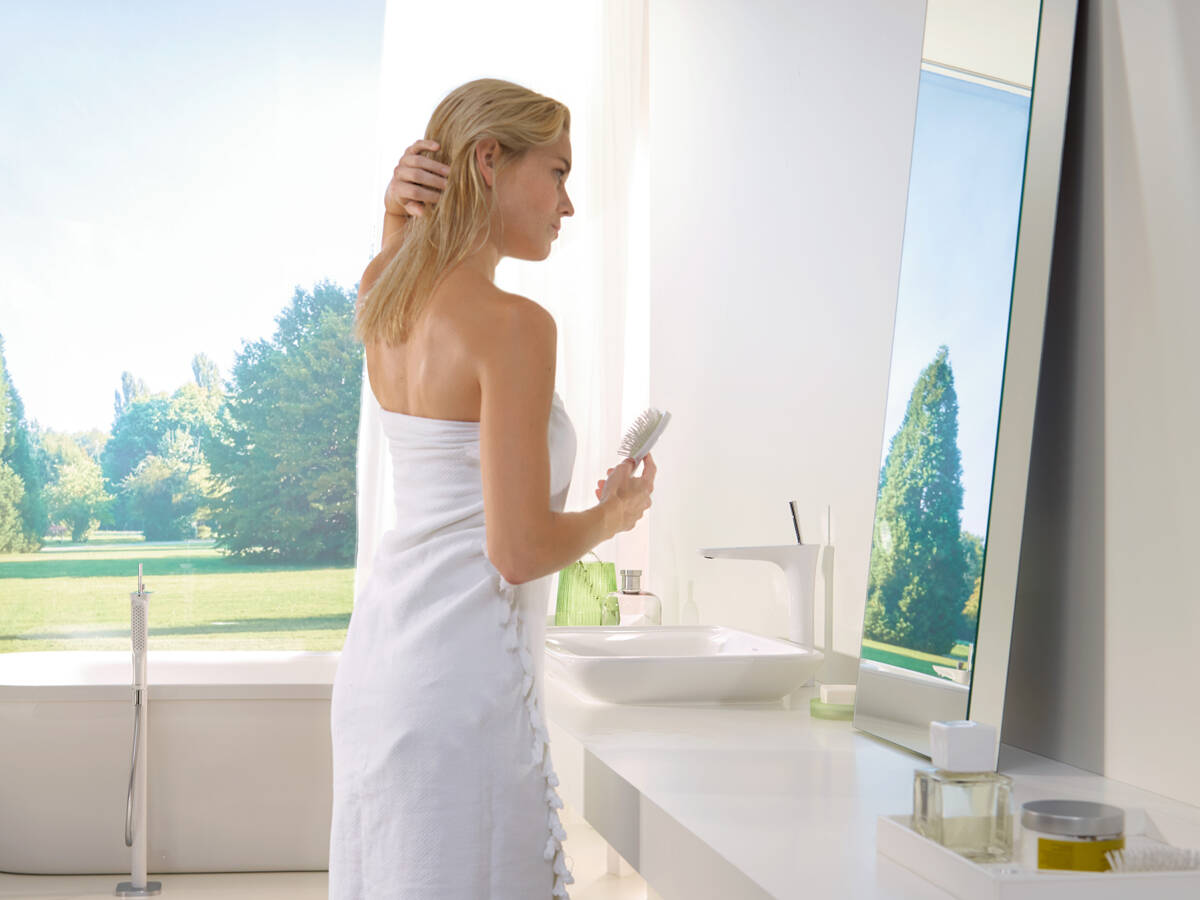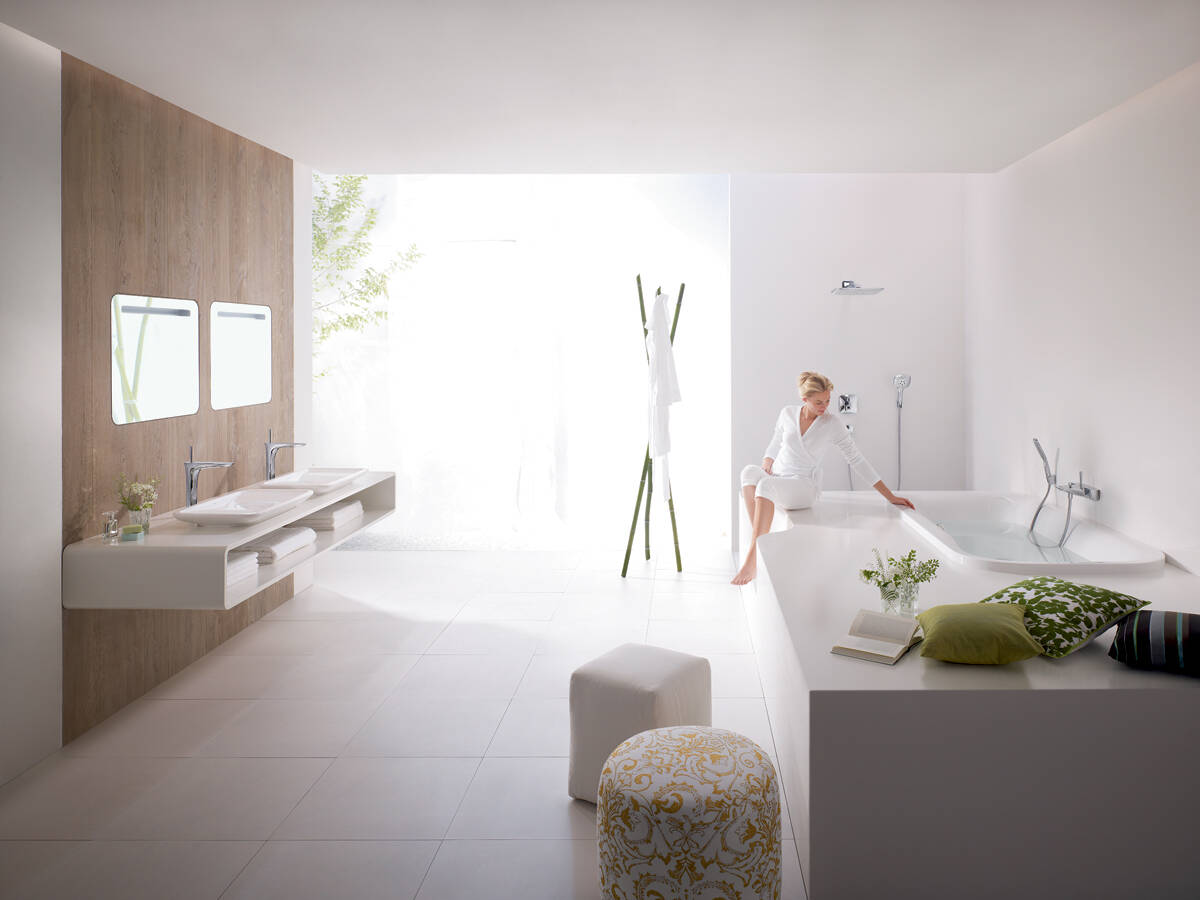 Authorised dealers
Locate showrooms of authorised dealers near you
hansgrohe Loading Dealer Options
An error has occurred. Please refresh the page.